Stealth Isolation Q&A: Yolonda Ross of 'The Chi' talks Black women's stories
JORDANNAH ELIZABETH | 7/30/2020, midnight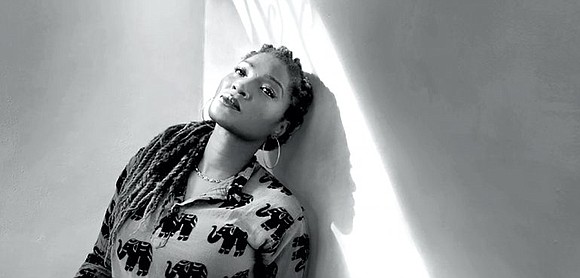 Without judgement, I am strictly here as a vessel to bring these people to you in an authentic way, to go into their lives and [show] how they are in those down moments when they are alone, how they are with their child, how they are when they are in a situation where they lose their jobs, if they have to lose their child, having to let go of your child because you don't want your child living off of you, like all these little things that these women go through, and being able to be fortunate enough to bring them to life for people to see themselves. I'm sure in life, how often are we talking about single Black mothers in this way and seeing them in this light? I am very fortunate to be that person bringing one of them to life.
AmNews: I'd like to talk more about the erasure of Black women in history. Do you look to play these women? Do they fascinate you?
Ross: That's my focus because I feel like we don't get accolades for what we do, we don't get the same respect as Black men do in this business. It's one of those things where you're going for money and you're pitching shows and pitching stories, you're not getting what white men get and you're not getting what Black men get because you are usually talking to white men as far as what they value. So, you're not high on the totem pole. It's hard when you are talking about stories from a Black woman's point of view. Some men just want to blank out and then take a Black woman and make [her] even lesser value. So, that is what you're up against and that's every day. It's a crazy thing because for me Black women are everything. Who took care of this country and raised this country? Black women. So, if there is anybody that could make something and get it to the world, it would be us and that goes from directing to crew work, we can do this. We're inventive. Black women as a culture, we can do it. We do it.
You can watch "The Chi" every Sunday at 9 p.m. Eastern on Showtime.