SUN'S OUT, GUNS OUT: Heatwave, COVID, poverty and societal ills blamed for crime wave
NAYABA ARINDE Amsterdam News Editor and CYRIL JOSH BARKER Amsterdam News Staff | 7/30/2020, 2:55 a.m.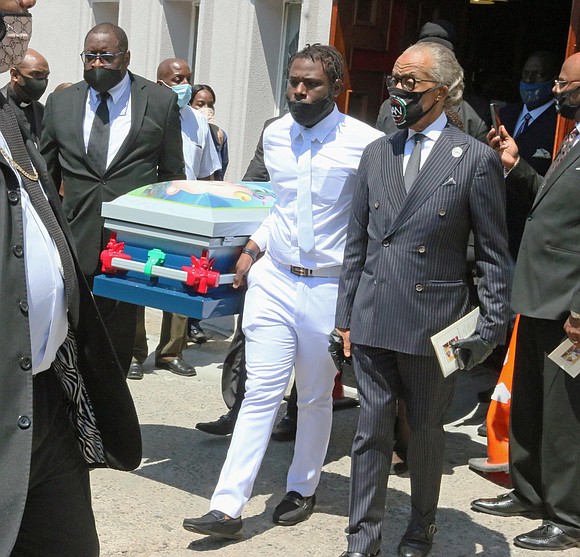 "Just as state leaders have stepped up to protect their constituents from the coronavirus pandemic, so must we step up to protect our constituents from the gun violence epidemic," Attorney General Letitia James told the AmNews.
"As oppressive summer temperatures, heated protests, and frustrations about the spiking COVID-19 pandemic rise, so too is the incidence of gun violence in New York and elsewhere across the country. No matter the cause of this uptick or where you stand in the debate about guns, there is one thing we can all agree on: we must do all we can to keep illegal guns off our streets and any gun out of the hands of people who clearly should not have them."
Among the shootings this week was at a vigil in Cypress Hills, Brooklyn where a man was shot sustaining non-life-threatening injuries. Reports indicate the vigil was for two teens, Kleimer P. Mendez, 16, and Antonio Villa, 18, who were fatally shot Sunday at George Walker Jr. Park.
Executive Director of the Cypress Hills Local Development Corporation Michelle Neugebauer said that more investments need to be made into the neighborhood for youth programs. The organization runs a summer camp but has faced recent budget cuts.
"We are heartbroken by the senseless violence that occurred over the weekend at George Walker Jr. Park—taking the lives of two teenagers in a hail of bullets from a drive-by shooting," she said. "These young people and their families are our neighbors and we mourn the deaths of these two young men. It is so tragic that this could happen in broad daylight and at George Walker Jr. Park which was founded and is maintained by community activists in the memory of George Walker Jr. who fought to protect his block and neighbors."
As the rise in violence continues in the city, so does the finger pointing on why it's happening.
Mayor Bill de Blasio is somewhat under attack by some for his "holistic approach," including tried and tested Crisis Management System, Cure Violence organizations, and violence interrupters such as Guns Down Life Up, Life Camp, Man Up Inc. and Street Corner Resources.
Other critics are decrying the Defund the Police move, which resulted in some city monies being diverted to other programs and agencies.
During his daily press briefing on Monday, de Blasio said that courts being closed are one of the factors as to why there are so many criminals on the streets causing the uptick in crime. The besieged mayor demanded that despite the pandemic era the tremendously backlogged courts must be opened immediately. But, along with many other state, city and federal agencies in the city, courts have been impacted by the COVID-19 pandemic with closures.
"A striking reality that there's a huge backlog when it comes to cases involving violent crime—only 50% of firearms charges have even gotten to the point of indictment," de Blasio said. "And obviously, we need to go from indictment through the trial process and determining the fair resolution, and those who need to feel consequences have to experience those consequences in a speedier fashion."