Jazz drummer Jimmy Cobb dies at 91
Ron Scott | 6/4/2020, midnight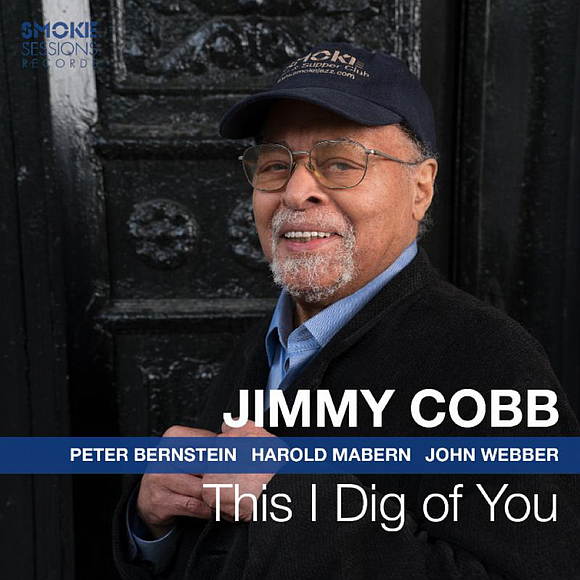 Jimmy Cobb, a jazz drummer whose subtle supporting role proved to be his significant sound that added to the uniqueness of such classic albums as Miles Davis' "Kind of Blue," died on May 24 in his Harlem home. He was 91.
His wife, Eleana Tee Cobb, announced on Facebook that her husband died from lung cancer.
The drummer was the last surviving member of Miles Davis' (known as his first great sextet) group that recorded the 1959 colossal jazz album "Kind of Blue." It is considered to be the best-selling jazz album in history, having sold over 5 million copies globally. The album was honored as a national treasure by the U.S. House of Representatives.
The legendary group included saxophone legends John Coltrane and "Cannonball" Adderley, pianists Bill Evans and Wynton Kelly, and bassist Paul Chambers.
In a 2009 interview with AFP, Cobb said Davis told the group what he wanted after they had arrived at the Columbia Records studio. "It was just something Miles had on a slip of manuscript paper," he said. Most of it was done in one take, "because that's what Miles liked. If you keep doing it over, it gets to be stale a little bit. He figured your first shot is your best shot. But 'Freddie Freeloader' needed to be played twice because Miles didn't like a chord change on the first attempt."
Remaining with Davis for over four years, Cobb also added to his other milestone recordings such as "Sketches of Spain," "Someday My Prince Will Come," and "In Person Friday and Saturday Nights at the Blackhawk."
After departing from Davis, he and his bandmates Paul Chambers and pianist Wynton Kelly continued to play together as a trio under Kelly's name. They also became quite an impressive rhythm unit collaborating with John Coltrane, Art Pepper and Benny Golson until Chambers' untimely death in 1969.
Cobb's subtle supporting role allowed him to create a colorful background collage of notes that made him the favorite accompanist to legendary vocalists Dinah Washington and Sarah Vaughan. "I guess the sensitivity probably comes from having to work with singers, because you have to really be sensitive there," he said in an oral history by the Smithsonian, when he was named an NEA Jazz Master in 2009. "You have to listen and just be a part of what's going on."
James Wilbur Cobb was born on January 20, 1929, in Washington, D.C. His father Wilbur was a security guard and taxi driver, and his mother Katherine (Bivens) Cobb was a domestic worker. As a young teenager, Cobb listened to jazz albums and stayed up late to hear (one of the first jazz radio disc jockeys) Symphony Sid's jazz broadcast from New York City. As an avid listener, he fell in love with the drums and worked extra hard as a busboy at a luncheonette and shining shoes to save up enough money to purchase a drum set.
The drummer was basically self-taught and modeled his early basic playing style after Max Roach and Kenny Clarke. Before his 20th birthday, the young drummer had an opportunity to play with Billie Holiday in D.C., and eventually joined Symphony Sid's road show, where he played with Charlie Parker. He was one of the last musicians to have played with both Parker and Holiday with the exception of fellow drummer Roy Haynes.