Nova Frontier, Billie Holiday Theatre, Laurel Channel TV team up for virtual film fest June 12-14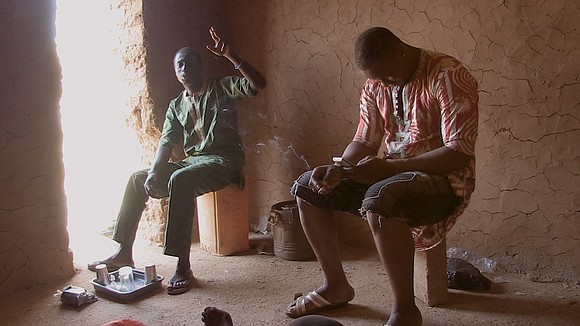 MARADONA'S LEG by Firas Khoury (Germany)
During the 1990 World Cup, two young Palestinian boys are looking for "Maradona's legs"; the last missing sticker that they need in order to complete their world cup album and win a free Atari.
TEGHADEZ AGADEZ by Morgane Writz (Belgium)
In Agadez, a city of Niger on the outskirts of the Sahara, migrants on the road to Europe cross paths with others who fled Libya or have been expelled from Algeria. We spent several days with them as well as with a smuggler. They told us about their hopes, their dreams, their difficulties. Sometimes they play, they cook or they dance: they are human beings.
CITY OF LIGHT by Pascal Tessaud (France)
Stéphane, 20 years old, is living in Paris in her grandmother's flat. He accepts to contact his father who's working in a prestigious restaurant. He starts as a waiter there. Torn between his family story and tensions at work, Stephane will have to make choices.
MOTHERS by Lorenz Christian Kohler (Germany)
A female Arabic refugee in immigration authority: She is begging to catch up with her children. They got separated. The responsible official tells her that his hands are tied. As the situation escalates the official throws the woman out of his office. A bit later, we see him, visiting his old mother. With her, we are traveling in her past - we will see what happened with her, 40 years ago in West-Berlin...The same situation, the same dialogues, the same office... The film is dealing with the tragedy of separation between children and mothers beyond cultural differences.
3 BLADES by Mathieu Maunier Rossi (France)
Haiti, nowadays. One day in the life of a family of three : three men, alone with their dreams and frustrations. Three generations under the burning sun. A day like every other day... And between them, everywhere, in every hand, there are blades : machetes. So when the night eventually comes…
SUNSHINE ROOM by Nick Lopez (US)
Cutting-edge technology allows a young woman to grow up alongside her beloved Abuela. But on the verge of leaving for college, her financial realities threaten to erase their relationship - for good.
HAYAT by Rendah Haj (Australia)
Rahma, a single mother of four, encourages her children to maintain a strong sense of family, faith and cultural identity. This inevitably is contrasted with the difficulties and disconnect she faces as a migrant and Muslim living in Melbourne.
SLAM : SWORDED WORDS by Tatiana Lohman, Roberta Estrela D'alva (Brazil)
The same scene with different facets in Chicago, NYC, Paris and São Paulo: the poetry slams, poetry performance battles established as encounters that instigate creativity and diversity and defy the conservative wave in politics as Agoras for expression and free thinking. In Brazil, the poet Luz Ribeiro wins the national championship and goes to the Poetry Slam World Cup in Paris, representing the new black and feminist standpoint that has been gaining momentum through the poetic virulence of the politicized word.