SOL CINEMA CAFÉ, TCM JAZZ FILMS
Ron Scott | 6/11/2020, midnight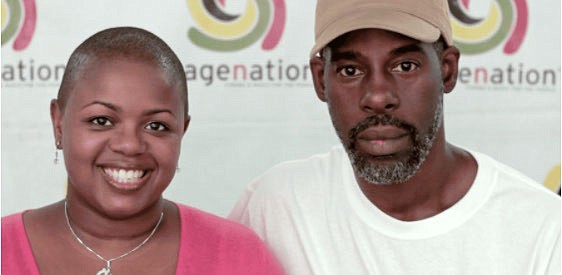 When the topic of independent films comes up, most people become apprehensive. They have the impression independent films are too deep to follow or refer to boring story lines unrelated to their life experiences. Such perceptions have greatly decreased since ImageNation Cinema Foundation has introduced audiences to independent films and documentaries that highlight the culture and experiences of Pan Africanism.
The Harlem-based non-profit ImageNation, led by Moikgantsi Kgama (founder and executive director) and her husband Gregory Gates (executive producer), has hosted film screenings, live music performances, and other cultural events for more than 100,000 people worldwide since its inception in New York City in 1997. "I felt there were films about Black people that needed to be distributed by us," stated Kgama.
In addition to hosting year-round programs at the Film Society of Lincoln Center, the Schomburg Center for Research in Black Culture, and summer screenings with Harlem Week and New York City Parks, ImageNation has presented internationally in South Africa, Scotland and Canada and domestically at Harvard University, and in Dallas, Los Angeles and Washington, D.C. Programs have featured appearances by leading filmmakers such as Spike Lee, Lee Daniels, Stanley Nelson and Ava DuVernay.
Kgama is winner of Ava DuVernay's ARRAY Award and was named one of 25 Women Who Are Shaping the World by Essence Magazine.
During an interview with Kgama two years ago, she mentioned the foundation's major goal was to renovate their space on 7th Avenue (between 121st and 122nd streets) into an independent cinema cafe.

Kgama and Gates were in the midst of renovations to complete their goal to open the Sōl Cinema Cafe, at the site of their Raw Space gallery which was primarily a rental space for art openings and other cultural events. However, when the COVID-19 pandemic hit New York City their plans came to an immediate halt.
"Initially, we felt derailed by the pandemic. But we soon realized that the pause in construction gave us the space to focus on implementing the digital aspect of our business and fundraising," said Kgama, also CEO of the Sōl Cinema Cafe. "The digital component was always a part of our plan, so now we are more focused and will continue to grow online."
Their online presence includes a Lunch Break (mid-day conversation); most recently a panel paid tribute to the owner of Paris Blues Samuel Hargress Jr., who recently died from the coronavirus. The Lunch Break series is ongoing, along with film screenings that will include "Thee Debauchery Ball" documentary and 14-day #BeDebaucherous Virtual Party, June 5 through June 18, 9 p.m. to 11 p.m. EST, @Sōl Cinema Cafe on Instagram; "The Last Tree," Sundance Film Festival Selection, starting on June 26, TVOD, www.SōlCinemaCafe.com; and "This Is America," A Screening and Discussion on Gun Violence, on June 27, FaceBook.com/SolCinemaCafe/Live.
"Thee Debauchery Ball," a documentary about Chicago's Black BDSM house parties, freedom and sexuality, will be paired with #BeDebaucherous, 14 days of virtual after parties featuring more than 20 of the hottest house music DJs from around the globe, including Sundae Surmon's DJ Stormin Norman (NYC) and Cales & Mr. Hyde (Colombia, South America). Prizes will be awarded for the most debaucherous attire.