SOL CINEMA CAFÉ, TCM JAZZ FILMS
Ron Scott | 6/11/2020, midnight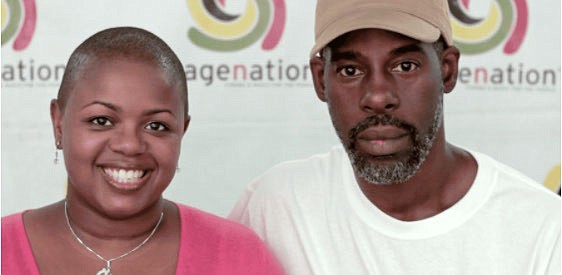 Directed by David Weathersby, the documentary celebrates Chicago's large and thriving house music community. Awarded Best Film at the Southside Chicago Film Festival, it tells the story of a bi-annual event that pays reverence to roots of house music culture, while expanding the scope and appreciation with innovative and unprecedented fetish-themed, BDSM, and body-positive parties. Link to trailer: https://vimeo.com/377469556



"The goal of these online programs is to give patrons a taste of what they'll experience at the Sol Cinema Cafe, raise funds, and build a customer base for the click and mortar business," said Gregory Gates, Sol Cinema Cafe partner.
The Sol Cinema Café will be the only virtual reality space in Harlem. The new 1,300 square feet space is equipped with new state-of-the-art sound equipment, the windows are blackened to assure the right atmosphere to screen films day or night, and the theater seats are removable to accommodate various events.

Designed to leverage both online and offline customers, the Sōl Cinema Cafe is a coffee shop by day and cinema by night, complemented by a website that offers online ticket sales, advance concessions orders, virtual talk backs, and streaming.
"During the day the café will be a coffee shop with planned workshops that will incorporate our overall concept of cross-cultural exchange, media literacy, and highlighting the humanity of Pan African people worldwide," said Kgama. They have also applied for a beer and wine license. "The food being served will represent the film and culture of Pan Africa and favorite staples like chicken and waffles," noted Kgama.
A possible outdoor project is still in the works, but nothing has been confirmed, as Kgama noted these efforts may possibly be moved back to August. With the pandemic, it has been a wait and see proposition and at this date NYC is only in phase one. It was noted by Mayor Bill de Blasio that entertainment venues would not open until possibly phase four which could be in September, nothing is for certain. The Sol Cinema Café is moving on with its plans that include Saturday morning workshops for kids, Sunday brunch, Movement Monday panel discussions, and live music twice per month.
When the space does open, the duo is ready to comply with coronavirus New York state rules such as social distancing, an ultra violet system for cleaning and sanitizing equipment, and opening to a limited capacity. During our phone interview Kgama noted, "Our online presence should even out our profit margin."

Funds are still being raised to complete renovations, pay rent arrears incurred to due COVID-19, and provide operating reserves for the Sōl Cinema Cafe. "We are currently raising $30,000 via Mainvest.com to complete the cinema. People can contribute as little as $100 and get a return on their investment," said Kgama, at https://mainvest.com/b/sol-cinema-cafe-new-york. Or, folks can participate in the seat-naming campaign at http://www.imagenation.us/name-a-seat.
Jazz films are difficult to come by these days, and most were filmed years ago. The only recent film with a jazz theme was Spike Lee's "Mo' Better Blues," and that was 1990. But for the month of June on Mondays and Thursdays, Turner Classic Movie series will present those great black and white jazz films.
Jazz and film share a natural kinship, as critic Kevin Whitehead puts it in his new book, "Play the Way You Feel: The Essential Guide to Jazz Stories on Film" (Oxford University Press). Whitehead writes, "Jazz and film are performance arts that unfold over time. Making that time fly is all about rhythm, and patterns of tension and release."
TCM has invited some jazz stars of this era to join Muller (host) in conversation remotely throughout the series. Trumpeter Wynton Marsalis will join on June 22 to talk about the 1944 Warner Bros. short "Jammin' the Blues" and John Cassavetes' "Shadows," with its Charles Mingus soundtrack. Violinist Regina Carter will be featured on June 25, when the lineup includes "New Orleans," the Billie Holiday biopic "Lady Sings the Blues," and the 1941 film noir "Blues in the Night."
Pianist Christian Sands will have the chance to weigh in on both "The Gene Krupa Story" (on June 11) and Louis Malle's "Elevator to the Gallows," with its Miles Davis score (on June 18).
For listings and more information about jazz in film, visit the TCM website.