Black Lives Matter founder finds hope in global protests over George Floyd's killing
Gail Berkley, The Sun Reporter | 6/14/2020, 8:03 a.m.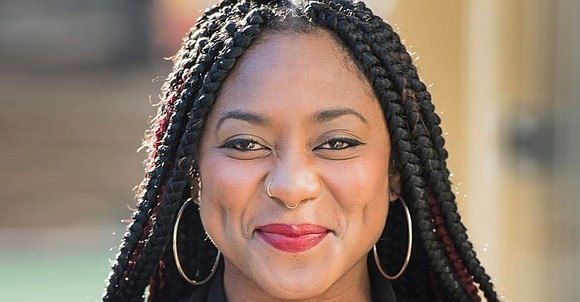 "People are mad about a lot of stuff. We're all tender right now. It's an election year. We find ourselves in a global pandemic. The lack of human touch… and being able to gather. Because of that we also have the expansion of an economic crisis. Not only are people trying to stay healthy, they're trying to pay their bills."
"What we can all agree on is that policing is not serving the people that they're supposed to serve. When we're afraid of the police that's not serving. Whenever I see tanks, rubber bullets, and tear gas being used — We pay for that. Are we keeping people safe? We've been defunding the Black community for a long time."
"Defund the Police" is a controversial slogan that has been held by some protestors. Garza said that slogan comes from the Movement for Black Lives, a coalition that includes BLM. "This work is something many organizations have been doing for many years," she said.
"It's really about getting a handle on how we're spending our money." She cited the fact that education funds have been cut, the postal service is near bankrupt, and thousands of homeless are living on the streets.
"We're using police to deal with homeless. You don't send a nurse to deal with a drug cartel."
"We did the largest survey of Black America in 2018 — The Black Census Project. The overwhelming majority said in the past six months they'd had a negative experience with the police."
She said what she supports is "limiting the size, scope and role police play in our communities. Police also need consequences when harm is enacted. Police unions are a huge, huge issue. They block transparency for officers."
Speaking of another campaign that's getting national attention Project Zero's "8 that Can't Wait," Garza cautioned, "We have to be wary of things that are a quick fix."
She said, "8 Can't Wait doesn't deal with the real issue here, nobody should be above the law."
"Public safety is not about bloated police budgets. It's about expanding the safety net for Black people," she concluded.