What data shows about policing in poorer communities of color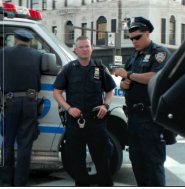 It's a grievance heard again and again at protests throughout the Tri-state region: that law enforcement over-polices lower-income communities of color. The research not only bears that out, it also shows that policing is even more intense in lower-income communities of color that are gentrifying.
Some of the experts who conducted the research say that communities could benefit by diversifying in at least one important way: by having more officers living in the neighborhoods where they serve.