NYC to make Juneteenth an official city and school holiday, mayor says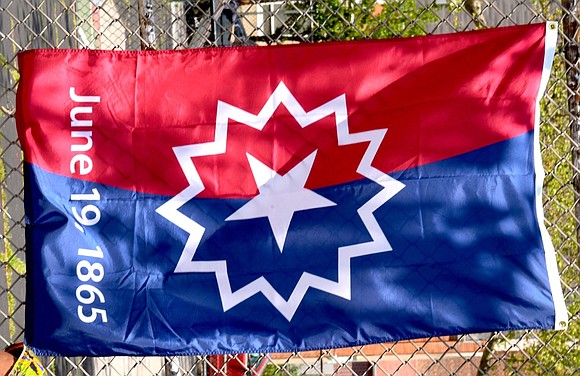 Juneteenth will become an official New York City holiday beginning next year, Mayor Bill de Blasio announced Friday.
The mayor began his daily briefing discussing Juneteenth, an annual holiday that commemorates the end of slavery in the U.S.
"Starting next year, Juneteenth will be an official city holiday and official New York City schools holiday," de Blaso said. "We'll work with all the unions to work through the plan, give this day the importance and recognition it deserves. Every City worker, every student will have an opportunity to reflect on the meaning of our history and the truth, and to think about the work that we have to do ahead."