Carel Mukongo launches new summer line of beverageware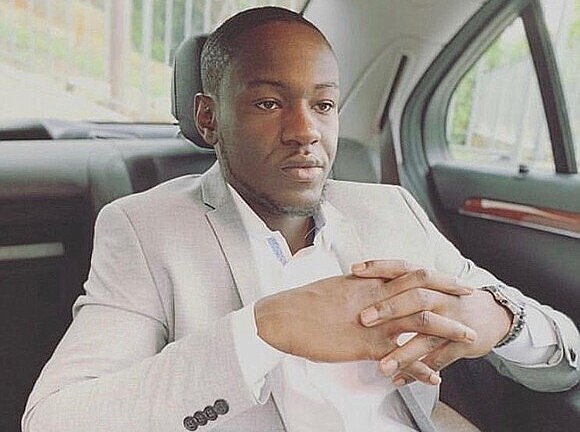 "You have to believe in your dream because if you don't then nobody else will. Jump into your business with no hesitation," Carel Mukongo advises. "I remember when I first came out with my cup idea, people weren't really open to spending $2 or $3 on a Styrofoam cup. But I kept applying the pressure and now my cups are international." Carol Mukongo is the CEO of Mukongo Inc. and is well-known for his investing and financial literacy mentor sessions. Mukongo hosted numerous one-to-one mentoring sessions about stocks and the expectations of being an investor, the goods and the bad. His clients ranged from people in Brooklyn, USA, to Australia. 
"What differentiates myself from other mentoring sessions who are teaching about stocks and investing is that, I like to make it as simple as possible. Not everyone can understand what certain words mean and it makes the learning process 100x harder than it needs to be." 
Mukongo was born in the Democratic Republic of Congo and was raised in Queens, New York. Mukongo often visits his home country where he is reminded of the opportunity he has of living in the United States and being successful. He mentioned his hard work isn't just for himself but for his family and other people back home who are counting on him. Being that he is the oldest son living in an African household, his hard work and future fortune will make his family both in Congo and in the United States proud.
Mukongo earned his bachelor's degree in political science in 2018 from the University of Bridgeport. His original plan was to become a lawyer but after spending time preparing for the LSATs for the second time, he lost the motivation to pursue law. A little over a year ago, Mukongo considered starting his career as an entrepreneur. "I wasn't sure if I would get my parents approval of my switch in career choices. When you have parents who are from the African and Caribbean descent, they typically want you to pursue a career as a doctor, lawyer, or an engineer. Everything else is seen as a disgrace. So when I came to them with my idea to be an entrepreneur, I was skeptical but they were actually very supportive. They saw how much I've grown after I went to college and wasn't really surprised." 
Mukongo's interest in entrepreneurship peaked during his sophomore year of college. He did countless research on Black billionaires and entrepreneurs. One artist he's always noticed was rapper Jay-Z. "A lot of people may not realize it but Jay-Z is always innovating. He does a lot besides music. Whenever there was a hot new business, Jay-Z was always involved one way or another. That was the motivation for me where I don't want to work under someone else. It motivated me to have a goal where I am in my late 20s early 30s, I'll have a good business and brand running. Hopefully, I will become so successful that I am able to have generational wealth."