Carel Mukongo launches new summer line of beverageware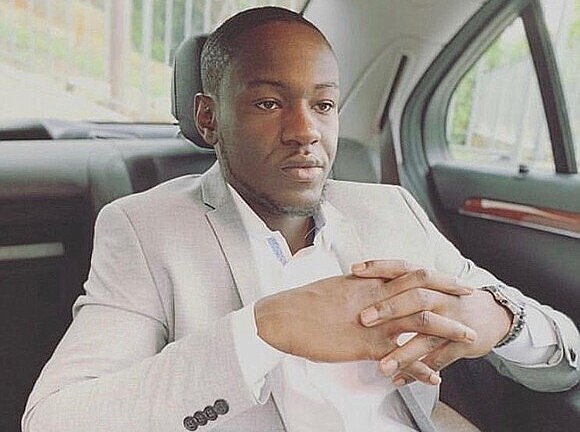 His goal inspired him to create his own company Mukongo Inc. "The mission of my company was to originally highlight other entrepreneurs but I became one once I started my beverageware  company." Mukongo started to sell Styrofoam cups to his peers at his university. As he became knowledgeable about Styrofoam and its affect in the environment, he decided to move from Styrofoam to plastic reusable cups. "When I first started off with my cups it was really just my friends supporting me and a couple sales here and there. It really started to pick up during my senior year when I started to sell different colors cups. From there, I started to sell shot glasses, cups with straws and lids." Mukongo mentioned he started to see his cups going national in 2019. Currently, he is in the works of coming out with a summer line of new cups and shot glasses. "I never thought my beverageware would do so well and get so big. At the time, I thought 'Why would people buy a cup?', but that's when I started putting catchy lines from memes and it became a movement. Mukongo is also in the works of launching his own line of vending machines in late July.  His machines vary from quarters, candy, snacks and etc. His plan is to set them up in many different businesses.  
"Even though I'm not expecting to become a millionaire by selling cups and having vending machines. I do believe that it is important to have multiple businesses. One thing that I have noticed about millionaires is that they have numerous sources of income. We saw first-hand with everything that is going on with COVID-19, the importance of having more than one income. It doesn't matter if you have a degree or a great job all the time. Hence why I am starting early in my 20s, so by the time I am in 30, I am well-trained and have experience." 
Mukongo expressed the importance of the Black community being well versed and educated in
financial literacy. "Compared to our white counterparts, we have a late start. When their children turn 18, they aren't really enforcing them to leave the house, they are letting them stay and build their credit and job resumes. Where for us, it's the opposite. We are enforcing rent and having them fend for themselves––that results in debt. We already had a late start but now there's extra weights. So now they are in debt for decades."
Mukongo continued: "There's a reason why we are not taught about stocks and investing. There's a reason why courses like such aren't talked about in universities. They want us to remain stagnant and be in that working class. So if you can, please educate yourself, your future/ current children, friends and family on ways to be more literate with finance."
Correction: A previous version of this article misspelled Mukonog's first name.