IAA Festival streams 49th annual libation event this Saturday
ALEXANDRIA JOHNSON | 6/25/2020, midnight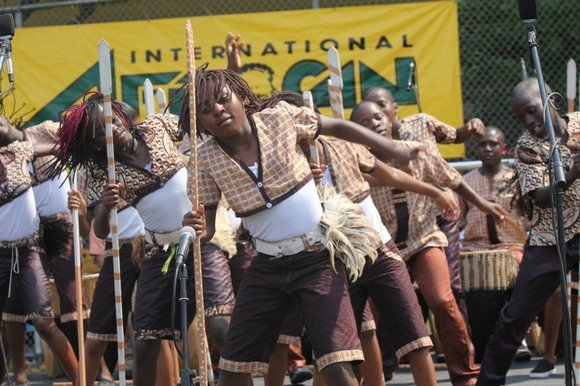 In the midst of the coronavirus pandemic and law enforcement killing Black people across the country, the International African Arts Festival (IAAF) is holding their 49th annual Libation event this Saturday, June 20.
It is the opening ceremony for the International African Arts Festival, which will be held on the three day weekend of July 4th.
According to the press release, the board members decided to continue the event as a source of healing and to relieve stress for members of the African diaspora. In the past, the African diaspora defined libations as a ritual ceremony that gives respect to ancestors while asking for continued blessings and guidance.
Performers for the event include Grammy-nominated Moroccan band Innov Gwana, Garifuna International Band from Honduras, Haiti's IET Band and Winard Harper with his Jazz Ensemble, Jeli Posse from the US.
Dr. Segun Shabaka, the board chair and coordinator for the IAAF, discussed the importance of selecting performers for the event.
"Libation is funded by the city by an immigrant grant," Shabaka said. "As a Pan-African organization and one of the oldest festivals that celebrate African culture, choosing artists within the diaspora is very much in line with our vision."
In addition to the performances, there will also be activities for the whole family to enjoy. The Asase Yaa Dance Group and Fusha Dancers will not only perform, but they will also have workshops to encourage families to move around while being at home. Honeybee Arts will conduct art classes in real time.
When asked about logistics and technology issues that may arise from holding Libation remotely, Shabaka ensured that the event would proceed smoothly.
"After placing the final touches, we believe the event will be able to hold tens of thousands of people without a problem, and we hope that thousands of people attend," Shabaka said.
Libation 2020 will stream on www.iaafestival.org on Saturday, June 20 from 7-9 p.m. There will also be a livestream on the festival's social media pages on Facebook, Instagram and YouTube.