Keystone reopens, Locke talk, DCJazzFest
Ron Scott | 6/25/2020, midnight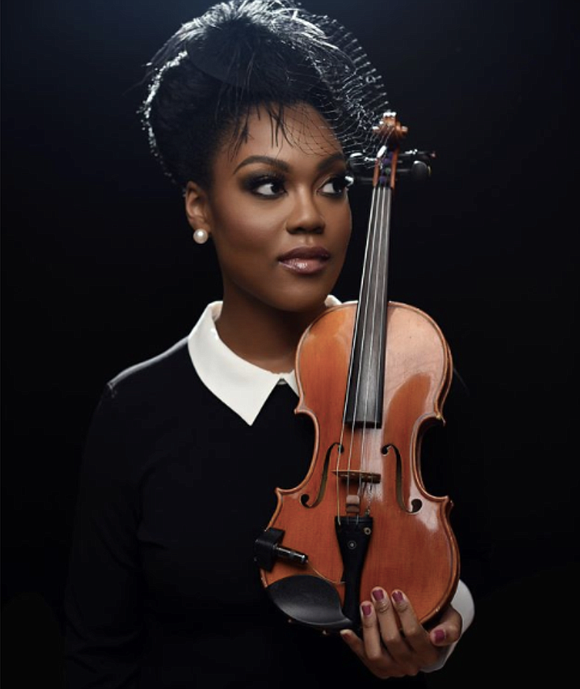 Last Week (June 13) the Keystone Korner jazz club in Baltimore, Maryland opened its doors for the first time since closing three months ago due to the onslaught of COVID-19. With the virus still controlling the air and movement of people, the club opened not to customers but to the vibraphonists Joe Locke and Warren Wolf in a duo live performance stream.
It was my first time seeing these two dynamic musicians perform together, although Locke pointed out they had performed together at least four times prior. "Wolf and I always play different music and its always rewarding," said Locke during a phone interview. The duo played a variety of tunes from "Sophisticated Ladies" with Wolf on a mean solo as Locke accompanied on piano to Wolf playing piano as Locke soared on "Quiet Moments."
"It was a trip playing without an audience but we played like they were there," explained Locke. "But you miss that live feedback. It's like taping a television concert with no audience response." The only people present were the soundman, video guy and owner Todd Barkan, who opened and closed the show.
It was a pleasant surprise to see that both Locke and Wolf play piano. "I played piano first," says Locke "But it was too much homework. Too much to study. I found my voice with the vibes but playing piano is a nice change of color. Playing piano is like having an orchestra at your finger-tips."
Following Keystone's opening last week without an audience, the city's Mayor Bernard C. Young and Gov. Larry Hogan gave notice the club can reopen with an audience again on June 25 (tonight).
"It was great to finally hear those words you can reopen again," said Keystone Korner's owner and NEA Jazz Master Todd Barkan. "You can't see my face but I have a big smile. Like all the other jazz clubs in the country we're just trying to hang in there and make the world safe for Bebop."
There are new mandates to follow when Keystone reopens. "We will be following all the rules come Thursday," explained Barkan. We will be opening to 50% capacity––which for us is 80 seats. We have set up plexiglass partitions between the booths, so we are ready." Barkan says their live performance streaming will become a permanent part of their program. "This virus has created a new paradigm and we are obligated to have alternate audiences for people, who are COVD-19 shy and develop hopefully an international audience," said Barkan.
Keystone will open with one of the most important young trumpeters in jazz Sean Jones Quartet with vibraphonist Warren Wolf, bassist Jeff Reed and drummer Eric Kennedy. Pianist Cyrus Chestnut comes to the stage on July 10-12; jazz R&B vibraphonist Roy Ayers on July 17-19 and The Cookers, the all-star hard-swinging improvisational Sextet featuring saxophonists Billy Harper and Donald Harrison, trumpeter Eddie Henderson, pianist George Cables, bassist Cecil McBee and drummer Billy Hart, appear on July 24-26. Vibes Summit: the duo of Warren Wolf and Joe Locke return on July 31-Aug. 2 this time they will perform before a live audience. For a complete schedule visit the website Keystonekornerbaltimore.com.