U.S. Supreme Court swats Trump's attempts to end DACA
STEPHON JOHNSON | 6/25/2020, midnight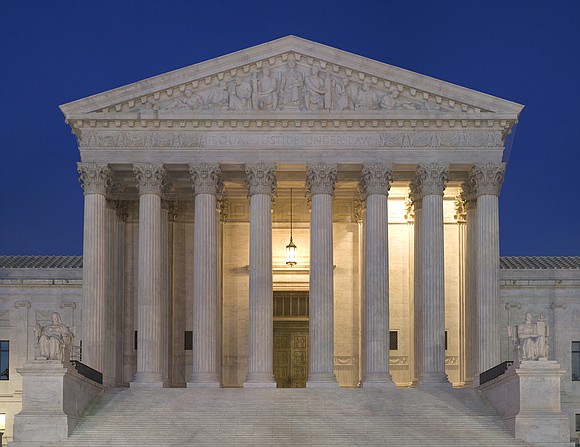 "So in other words, President Trump was right on the law here. It was unlawful the way President Obama went about this," added McEany.
DACA is an executive order from the Obama administration that protects immigrants, who came to the United States when they were children, from deportation.
It's an executive order that didn't pass the smell test now or then according to U.S. Citizenship and Immigration Services (USCIS).
"DACA was created through an Executive Branch memorandum after President Obama said repeatedly that it was illegal for him to do so unilaterally and despite the fact that Congress affirmatively rejected the proposal on multiple occasions," said USCIS Deputy Director for Policy Joseph Edlow. "The constitutionality of this de facto amnesty program created by the Obama administration has been widely questioned since its inception."
The legislation also has a significant effect on many New Yorkers who are first, second, or third-generation immigrants. New York State Assembly Member Rodneyse Bichotte, whose district houses many undocumented residents, praised the Supreme Court's decision.
"The xenophobic president and his administration have repeatedly tried to shutter the program, threatening the legal status of those who have resided here for almost their entire lives," stated Bichotte. "...the conservative-leaning Supreme Court defied expectations and ruled that the government failed to give an adequate justification for ending the federal program. The next step is for Congress to pass legislation that would finally make DACA––which is supported by a majority of Americans––permanent. This is an important ruling for the 42nd District, which is home to many immigrants and 'Dreamers.' Once the legislation is permanent, we will have won, but this step is worth celebrating.
Lagging behind Democratic Presidential candidate Joe Biden in the polls., pundits and immigrant activists alike believe that the president will use this issue to try and rally his base to carry him to reelection. In a tweet after the ruling Trump said, "We need more Justices or we will lose our 2nd Amendment & everything else...Vote Trump 2020!"
Elsewhere, Steve Choi, executive director of the New York Immigrant Coalition, said that the city's immigrants can breathe a sigh a relief for the time being as the fight continues.
"In New York, the epicenter of America's COVID-19 outbreak, 50,000 New Yorkers and their families can sigh in relief, though only until the next cruel attack on immigrant communities," said Choi. The Trump administration has already proved that it is willing to go to any lengths to end immigration as we know it—from extremist immigration bans, to dramatic cuts to legal immigration to administrative rule changes implemented without any Congressional oversight. 
This week, Trump used an executive order to suspend certain work visas for the rest of the calendar year. This includes H-1B visas, H-2B visas, H-4 visas, L-1 visas and J-1 visas. These visas are usually used by seasonal employees, tech workers, executives transferring to the U.S. from other countries and researchers.
Javier H. Valdés, co-executive director of Make the Road New York, said those who fight for immigrant rights need to armor themselves against the "unwavering hostility" of the Trump administration.
"As the Trump administration continues to make our immigration system more cruel, immigrant youth and many other people in our communities are still in need of permanent solutions that secure their futures here at home. We will continue our fight for justice for all." said Valdés.