Dizzy's Women in Jazz & Clave Con Fest, Grandma's Quilt
Ron Scott | 3/5/2020, midnight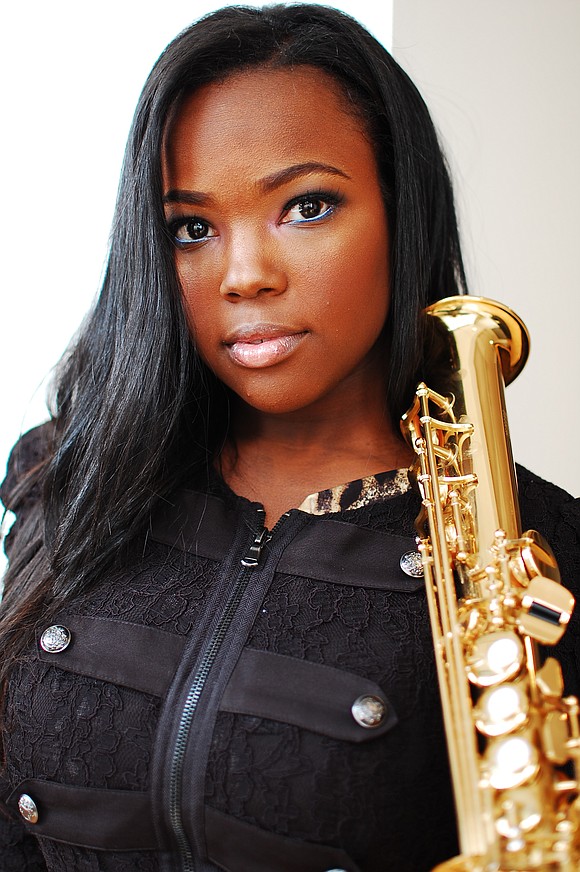 Dizzy's Club three-night Clave Con Jazz Festival celebrating Latin jazz concludes March 5 (tonight) with The Mambo Legends Orchestra. It features former musicians of the legendary Tito Puente Orchestra that includes Mitch Frohman on timbales, Johnny "Dandy" Rodriguez on bongos and musical director bassist Jose Madera, each spent over 25 years working with Puente, when he was King of Salsa and salsa ruled from its Bronx home to Brooklyn and Harlem.
The Mambo Legends Orchestra is a New York institution that keeps the 1950s and '60s Palladium and Corso era sound alive and well entrenched. The orchestra carries on the tradition when salsa and mambo sounds oozed out of places like the Concourse Plaza, Carlton Terrace, and Savoy Manor. It was a time when living in Edenwald Projects if you weren't carrying an album by Tito Puente, Joe Cuba, Johnny Pacheco or Eddie Palmieri under your arm you could get beat up for not being hip.
Two shows at 7:30 p.m. and 9:30 p.m. for reservations visit the website jazz.org/dizzys.
During March Women's History Month Dizzy's (60th Street & Broadway) celebrates Women in Jazz. Each week will feature bandleaders who continue as torchbearers for the genre.
On March 11-12, saxophonist and composer Lakecia Benjamin "Pursuance—The Music of the Coltranes'" takes centerstage. The album to be released on March 27, is absolutely outrageous, Benjamin has stepped out into another realm of herself. She plays, she leads, she improvises with unrelenting abandoned rhythms that dance in the Coltranes' sacred garden.
To honor the historic compositions of John and Alice Coltrane, Benjamin has gathered three generations of musical titans to celebrate and extend the message of their improvisational artform. Most of these musicians appearing are also on the album; drummer Darrell Green, pianist Zaccai Curtis, vocalists Charenee Wade and Dee Dee Bridgewater, bassist Reggie Workman, alto saxophonist Steve Wilson (March 11th), saxophonist Greg Osby (March 12th), and violinist Regina Carter..
Two sets each night at 7:30 p.m. and 9:30 p.m.
On March 13-15 the multi-talented tenor saxophonist, flautist, vocalist and composer Camille Thurman will appear with her regular working band the Darrell Green Trio. Thurman can belt out a blues tune, scat or serenade with a beautiful ballad and then pick up her tenor saxophone and run rhythmic riffs and bellowed melodies to knock you off your seat. Aside from playing with a variety of musicians from Alicia Keys, Chaka Khan, Missy Elliot and George Coleman, she is currently in her second year sitting in with the Jazz at Lincoln Center Orchestra. Two sets each night at 7:30 p.m. and 9:30 p.m.

"Grandma's Quilt" premiere engagement will be presented by the Negro Ensemble Company, Inc. on March 11 thru 21 at Theatre 80 St. Marks (80 St. Marks Place), performed by playwright, actress and author Karen A. Brown and directed by Anthony J. Hamilton.
Brown is executive artistic director of The Negro Ensemble Company, Inc. She relates that the play was born a generation ago when she was a producing playwright and had her own theater in Kalamazoo, Michigan that worked closely with senior and youth service organizations. At one of the senior citizens' quilting classes when the residents were about to discard a quilt they had made, Brown saw history in the pieces of the quilt; it looked to her like someone at the end of her life had put all her stories into the patchwork.  She went home and wrote this play, filling it with stories from both sides of her own family plus large amounts of pure imagination. The quilt from that nursing home is the central prop of this production.