March Is Music 2020 concert series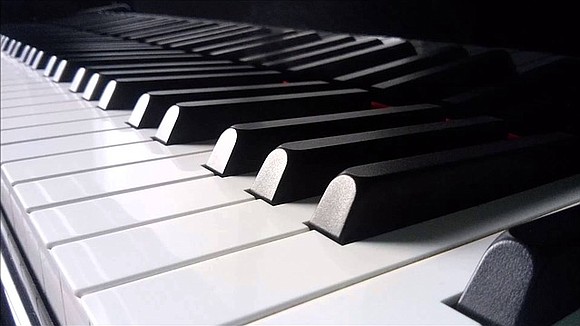 March Is Music (MIM) at Pregones/Puerto Rican Traveling Theater—let the music play on! The yearly concert series, committed to presenting artists of the highest caliber in the Bronx, returns with a roster of groundbreaking performers.
2020 MIM features innovators in jazz, folk, fusion, electronic, classical and more. The objective of the series is to raise the audience's music I.Q. through eight live concerts in Pregones/PRTT's Bronx theater taking place March 7-29. Performances will take place at 8 p.m. on Saturdays and 3 p.m. on Sundays.
Among the genre-melding artists slated for MIM 2020 are The Glenn & Orozco Duo, whose recent record "StringWise" brings together the Venezuelan cuatro and the piano to re-imagine classics such as Duke Ellington's "Take the A Train," and Angelica Negron, whose explorations into musical composition range from classical to electronic as witnessed in her recent site-specific installation for New York Botanical Garden, Chorus of the Forest, and her work with the Brooklyn-based Puerto Rican indie band Balun.
Sunday performances are part of Bronx Piano Sundays, the subseries which occurs during MIM 2020 and beyond.
MIM 2020 is fully curated by Latinx artists with an ear to the conversation between what is lasting and what is contemporary. The series is made possible, in part, with public funds from the New York City Department of Cultural Affairs, in partnership with the City Council, and from the New York State Council on the Arts, with the support of Gov. Andrew Cuomo and the New York State Legislature. Bronx Piano Sundays gives space for piano virtuosos to interpret works of all styles and eras on one of Pregones/PRTT's prized possessions—a Steinway & Sons grand piano acquired through support from private donors and Bronx Borough President Rubén Díaz Jr.
Pregones/Puerto Rican Traveling Theater is an award-winning acting and music ensemble, multidiscipline arts presenter, and owner/steward of bilingual arts facilities in The Bronx and Manhattan. Their mission is to champion a Puerto Rican/Latinx cultural legacy of universal value through the creation and performance of original plays and musicals, exchange and partnership with other artists of merit, and engagement of diverse audiences. Their year-round programs offer attractive and affordable opportunities for arts access and participation to NYC residents and visitors alike.
To learn more go to www.pregonesprtt.org, by phone at 718-585-1202, or by mail c/o Pregones/PRTT.