Community Calendar: March 12 - March 18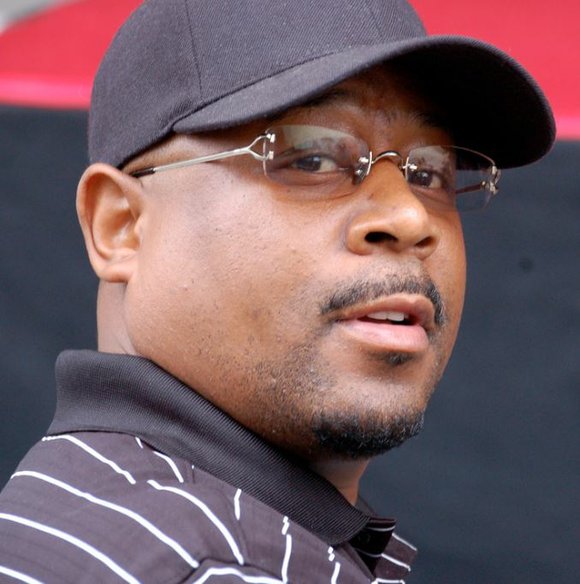 Greetings! Our Radio GBE climaxed Black History Month 2020 and our WBAI Winter Fund Drive with Pacifica's "The Malcolm X Collection" and Building Bridges' "Malcolm X: The End of White World Supremacy" which featured some of the outstanding work of the late Gil Noble of "Like It Is." We also set the stage for "Women's History Month 2020" with a bio-tribute from Ken Burns "Jazz" series to the great "Lady Day: Billie Holiday." Check the archives at: WWW. WBAI.org
THEATER
"50 in 50: Letters To Our Sons." For the fourth year, in response to MacArthur "Genius" Dominique Morisseau's curatorial statement, 50 original monologues––selected from hundreds of submissions from women of African descent from across the globe––will be read by renowned actors. Presented by The Billie Holiday Theatre at the Kumble Theater, 1 University Plaza, Brooklyn. Sat., Mar. 14 at 3 p.m. | Sat., Mar. 14 at 7 p.m. | Sun., Mar. 15 at 3 p.m. For information, visit: thebillieholiday.org/shows-and-events/
"Ain't Too Proud" celebrates The Temptations' extraordinary journey from the streets of Detroit to the Rock & Roll Hall of Fame, written by three-time Obie Award winner Dominique Morisseau. Imperial Theatre, 249 West 45th Street, Manhattan. For information, call: 844-379-0370 or visit: www.secureboxoffice .com.
"DWB" (driving while Black) is a new chamber opera about racism, erasure, and the fear and love that Black parents experience when they send their kids out into a world that too often sees them not as a child, but as a threat. March 19-21 at Baruch Performing Arts Center, 55 Lexington Ave. (25th Street between Third and Lexington Avenues), Manhattan. Tickets can be purchased online at : ci.ovationtix.com/1091/production/1014628.
"Tina: The Tina Turner Musical" written by Katori Hall with Frank Ketelaar and Kees Prins, directed by Phyllida Lloyd. Lunt-Fontanne Theatre, 205 West 46th St, Manhattan. The 'Queen of Rock n Roll' in performances now; Tony Award and Olivier Award nominee Adrienne Warren ("Shuffle Along") is cast in the title role, (Nkeki Obi-Melekwe as Tina at select performances) Daniel J. Watts as Ike Turner. For information, visit: www.ticketmaster.com/lunt-fontanne-theatre-
"Chicken and Biscuits" A new comedy by Douglass Lynne with heart, soul and a little shade. Now thru–Mar.22. Queens Theatre located at 14 United Nations Avenue South in Flushing Meadows Corona Park, directly under the iconic towers of the New York State Pavilion. Easily accessible by car, bus and subway. For tickets, call: 718-760-0064, or visit: queenstheatre.org
MUSIC
Join Sista's Place in celebration of Women's History Month & Patsy Grant's Birthday. Sat., Mar. 7, 9 p.m. & 10:30 p.m. 456 Nostrand Ave., Brooklyn; For information, call: 718-398-1766 or visit: www.sistasplace.org
"DrumFolk: Step Africa" When Africans lost the right to use their drums, the beats still found their way. From hambone to hip hop, an extraordinary ensemble of dancers, drummers and musicians takes us from West Africa to Washington, D.C., with hidden histories and resounding rhythms that transformed America. 3 weeks only! Now thru Mar. 15 at the New Victory Theater, 209 W. 42nd St., Manhattan. For more information, call: 646-223-3010 or visit: www.newvictory. Org.
COMEDY
It's the Lit AF Tour hosted by Martin Lawrence with Adele Givens, Rickey Smiley, Bruce Bruce, Michael Blackson, Tommy Davidson, Earthquake and many more! Fri., Apr. 3 at Barclays Center in Brooklyn! For more information, visit: www.litaftour.com for more information.