Diane C. Bailey: natural hair––the continuum of growth
3/12/2020, midnight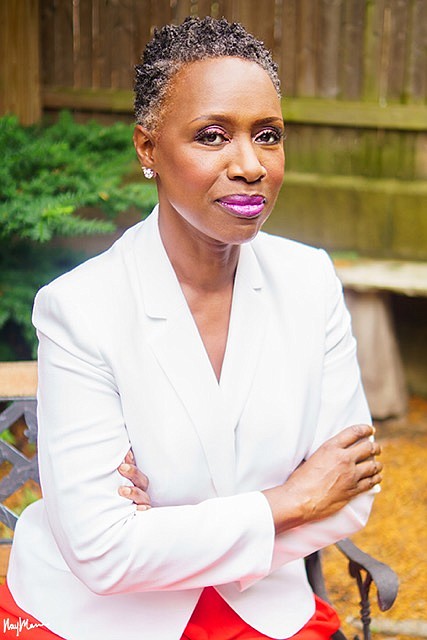 Natural hair has a deep-rooted history within the Black community. Its complexities make it bigger than a buzzword; it is a science that has the right to be understood.
Diane C. Bailey, the CEO of EMERGE: Natural Beauty Industry Alliance is empowering the natural beauty industry through the promotion of self-love, hair love, and well-being. Dedicating over 35 years as a salon entrepreneur (president and art director of Tendrils Hair Spa), Bailey is combing through the levels of natural hair as an entity, where natural hair is not just an aesthetic but it is political, cultural, and a lifestyle.
"Natural hair found me," said Bailey. Describing it as a synergy, the focus of natural hair was not always at the forefront. With 21 credits remaining to graduate, Bailey decided to drop out of Hunter College and follow her passion of beauty, hair, and wellness. Natural hair was reintroduced to Bailey through extensions. "I met a woman, Cynthia Green is her name, she's an awesome sister––very talented. She showed me how to braid with extensions," Bailey said. From the age of 10, Bailey already knew how to braid, but with the added element of braiding with extensions, a new world opened up for her. "Once I realized there was hair I could add on to extend the length and volume, I was in love," said Bailey. Leaving cosmetology school, Bailey started doing her own hair and that set the foundation for her brand.
From meeting clients in club bathrooms in the '80s to being a traveling stylist for 4 to 5 years, Bailey set up a salon in her Brooklyn apartment. "I worked in my salon for 6 years until I saved my money and I opened my first salon in 1987," said Bailey. Tendrils Hair Spa was a first of its kind, serving as a comprehensive natural hair-braiding salon offering chemical free services for natural hair in the state. "It talked about beauty and wellness and how they integrate together," Bailey explained.
In 2017 the company EMERGE: Natural Beauty Industry Alliance was born. EMERGE stands for the empowerment, multicultural, economics, and legacy of the natural hair care industry. "I always was an advocate for women of color to wear their own hair, besides that, being an advocate we had to go political," said Bailey. Bailey's company connects the dots to the natural hair conversation being about more than beauty. New York is the second state to ban discrimination against natural hair. California's CROWN (Create a Respectful and Open Workplace for Natural Hair) Act "prohibits discrimination based on hair style and hair texture by extending protection for both categories under the FEHA and the California Education Code" making it the first legislation passed at the state level in America. "This whole piece is a continuum of growth and I am so proud to be a part of the Crown Coalition and to be able to present to my community and to the industry the language and the expectations that we now have around hair bias and hair discrimination," said Bailey.