Guyana election results still undeclared a week after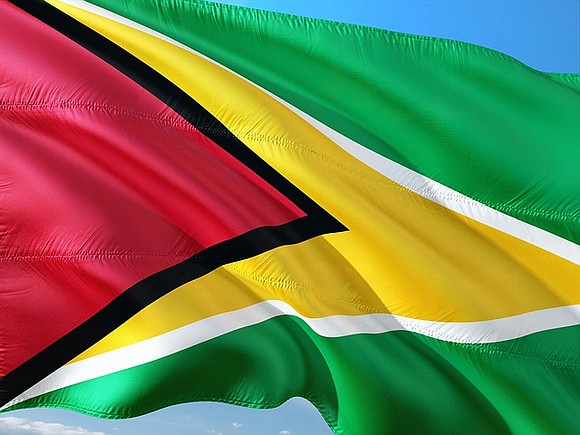 More than a week after Guyanese voted in general elections, the results are still to be declared by Gecom, the elections commission, because there is a simmering row between the two main parties as to exactly which one beat the other to the presidency and for control of the 65-member parliament.
The Caribbean Community's most resource rich and largest member nation, remained at a standstill as the week began, with some commercial banks and stores shuttered or boarded up, school attendance significantly down and police barricades in place near the counting center across the way from parliament.
At the center of issue are the accuracy of differing statements of polls produced by the governing multiracial, multiparty coalition of retired army general David Granger and those handed in by the Indo-dominated People's Progressive Party (PPP) of ex-housing minister and presidential candidate Irfaan Ali. Both sides have claimed a win.
The coalition says it was easily able to wipe out a 50,000 plus lead that the PPP had after votes from nine of the 10 administrative regions were tallied. This is after the ballots from Region Four encompassing the capital and areas to the south and east were added up. The coalition traditionally wins this region easily. This allows them to make up for heavy voting in Indo PPP areas.
Strange enough, the PPP produced poll statements showing that it had won in areas it had never did well in in the past as these are populated largely by Afro Guyanese who support the coalition. Coalition leaders like parliamentary candidate James Bond, point to the PPP increasing voter support in this district by 10,000 compared to less than 1,000 by the governing outfit. This, officials deemed an electoral impossibility.
Coalition leaders say this is one reason why PPP leaders stormed into the counting center and tried to prevent the returning officer from declaring Region Four results with the poll statements and figures that it had handed in. He nevertheless did declare them, awarding the win to the coalition and overall victory. The PPP disputes this and has taken the matter to court, adamantly arguing that it had polled enough to return to power after a single term in opposition.
Once the declaration was made, the PPP called out its coastal supporters who blocked highways and attacked police officers and school buses among other forms of protests. Riot police shot and killed an 18-year old, contending that he was about to inflict a third machete chop on an officer when he was shot by colleagues.
The international community, including the U.S., observers from the Commonwealth, Caricom, the Organization of American States and others have warned authorities not to swear in Granger until a winner is confirmed, most likely by a complete recounting of ballots cast in the disputed region.
In the meantime, an air of uncertainty hangs over the country with lighter than usual traffic on city and coastal roads and a heavy police presence especially in volatile coastal areas comprised of riled up PPP supporters. Leaders from both sides have called for calm.
"Every vote must be made to count and transparently so. We have noted that all sides have been making serious allegations against each other," but added that "it is critical that good sense prevails. The preservation of law and order is paramount and all parties must work hard to ensure that there is peace on the roads and in the communities across Guyana. There has already been one death reported. That is one death too many," community chair and Barbados Prime Minister Mia Mottley said in a statement.