Oscar-winner Ruth E. Carter talks H&M and her love of movies.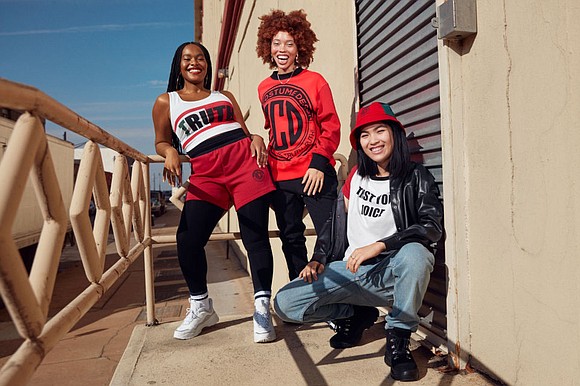 Here's the real deal: Oscar winner Ruth E. Carter is, in my opinion, a genius and a living legend. There, I've said it. Her Oscar win, which was historic and well deserved, just confirmed for the global non-film related community what was already well known in the industry.
To say that Ms. Carter's designs for "Black Panther" were merely good is to miss the point. Ruth E. Carter is a bold storyteller. She infused her designs with the aesthetics of Afrofuturism, which blends African mythologies with science fiction to project a powerful and underrepresented potential for Black people. By juxtaposing handcrafted and 3D-printed accessories, and traditional African styles and modern silhouettes, Carter's innovative design created a multidimensional and awe-inspiring cinematic world fit for a king.
Now let's talk about inspiration. One of my favorite words. It was an inspiration that connected Miss Carter with the team at H&M clothing, and it was an inspiration that helped her design a line which has a very '90s vibe, a homage, and a nostalgic nod to her famous designs from Spike Lee's masterpiece "Do The Right Thing."

Miss Carter's H&M clothing line debuted on Feb. 13 and partnering with the clothing giant was not a quick decision but one that she's "very happy with" now. In the end, her 11-piece collection is filled with the colors that reminded her of liberation because, to her, it symbolizes "being independent and strong, knowing about the authenticity of your culture."
Here is what Academy governor and Oscar-winning costume designer Ruth E. Carter had to say about working with H&M and being a little girl with an imagination.
AMSTERDAM NEWS: Why do you think that the film "Black Panther" was so successful around the world?
RUTH CARTER: Part of what I think made "Black Panther" so world-wide and embraced from all ages is that we all need a superhero in our lives. As far back as I can remember there were always comics and kids connect, adults connect so this is a wonderful way for educators to connect with filmmaking and to broaden kids scope in terms of what they can imagine, as their superhero, as what they can imagine themselves doing in this industry.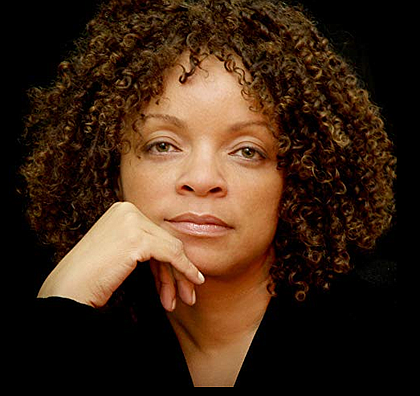 AN: You participate in many programs created under the Academy of Motion Picture Arts and Sciences that focus on education, about the film industry, which are directed at youth.

RC: I do.
AN: There are a lot of amazing job opportunities that a lot of families don't know about.
RC: Unfortunately a lot of kids are left to figure things out on their own which is unfortunate
AN: Can you share your story?
RC: My mother was as a single parent she was very busy trying to provide food and shelter, and so I spent a lot of time creating in my room. I was happy. I didn't feel like I missed out on anything but there were those times when she would take me to New York, to see a Broadway show. And I remember going to the movies with my mom and enjoying it.