Remembering McCoy Tyner Jazz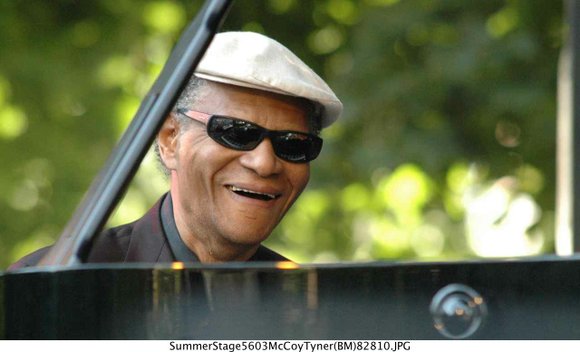 On Saturday, March 14 from 8:30 p.m. to midnight, piano master Denton Darien, saxophone/vocalist John Satchmo Mannan, Alvin Ellington Flythe on tenor sax and many others will celebrate the music and contributions of piano great McCoy Tyner at 449 LA, the jazz and art café located at 449 Lenox Ave. (132nd Street).
Tyner, the last member of the John Coltrane Quartet, passed away on March 6, 2020. An NEA Jazz Master and a five-time Grammy Award winner, Tyner was one of jazz's most influential and iconic figures in the evolution of post-1960s jazz and world music. His American Songbook artistry and original compositions will be on tap.
The event is sponsored by the New York State Jazz Literacy & Arts Society, and supported by the law firm of Lipsig, Shapey, Manus and Moverman and The Jazz Foundation of America. For more information, call 212-234-3298.