Report: Median pay higher for white baristas than Black baristas at dozens of airport Starbucks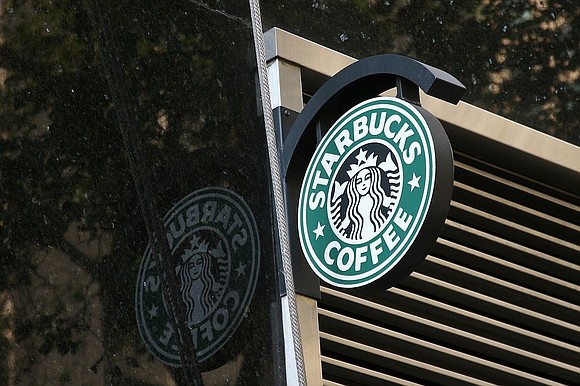 A recent report by a labor union suggests that the median pay for Black baristas at airport-based Starbucks locations is lower than that of white baristas.
According to the report, titled "One Job Should Be Enough: Inequality at Starbucks," the company claims that the median pay ratio for all of its employees is 100%, but at Starbucks locations operated by HMSHost in 27 U.S. airports, Black baristas made $1.85 less per hour than white baristas in 2019. Unite Here's study also stated that over 25% of immigrant workers surveyed said they were told not to speak their native language at work.
Thirty-two percent of responders said they're living in poverty and at least one time between September 2019 and February 2020 they were unable to pay their rent.
Other employees also accused managers of making homophobic and transphobic comments and repeatedly misgendering workers.
"Managers have made transphobic and homophobic comments," said Gabriel Ocasio Mejias, an HMSHost Starbucks barista at Orlando International Airport who was fired in February for allegedly trying to organize. "It makes me feel in a way that I'm going back into the closet, which is very unnerving to me." Baristas have also filed complaints under the City of Orlando's anti-discrimination ordinance based on alleged discrimination.
However, HMSHost is a licensing partner with Starbucks. A Starbucks representative stated that since HMSHost is their licensing partner, the employees in question are technically HMSHost employees so they're not privy to the current conversation.
As for HMSHost, the company directed the AmNews to a section of its website titled "Get the Facts" where they issued an official statement and point out what they believe to be the true story. The website states that pay is directly linked to an employee's experience and time with the company and pay rates for union-represented associates were negotiated and agreed upon by the union during the collective bargaining process.
One of the HMSHost's bullet points on their "facts" chart also stated that pay rates aren't determined by race or ethnicity.
"We take pride in having a diverse workforce. We are inclusive; it is one of the sources of our strength, and so are our people," read HMSHost's statement. "They are our greatest asset and we are proud that they have chosen to be part of our team. To be clear, we do not discriminate against any associate based on LGBTQ status, race, ethnicity, country of origin or any other reason at all.
"We have a culture that promotes associate voice, and provides multiple channels for employees to share concerns or feedback, including a platform, hosted by a third party, where they can call or submit information anonymously," continued the statement. "We will swiftly investigate and resolve issues raised by our associates, and are committed to supporting them in the workplace."
Whether the support is there or not, Jay Kelly, an HMSHost Starbucks barista at Orlando International Airport, said he struggles to eat.
"I have to use payday loans for food. Sometimes I go hungry," stated Kelly. "I don't eat if there is not enough food, to make sure the kids in my house get fed."