Zalute Brother Zulu!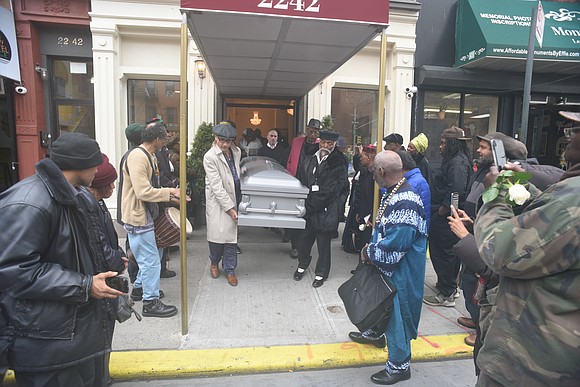 The community paid their respects to nationalist revolutionary activist Rosevelt "Zulu" Bynum, who passed away at the age of 85, at Manhattan Funeral Services in Harlem, on March 10, 2020.
Early last month reports said he was struck by a garbage truck at the intersection of 125th Street and Malcolm X Boulevard. He was taken to the ICU at Harlem Hospital, but passed away a week later on Feb. 19, 2020. He leaves behind a host of family and friends, and an uncompromised legacy of fighting for his community.