Biden sweeps Super Tuesday III
Herb Boyd | 3/19/2020, 1:32 p.m.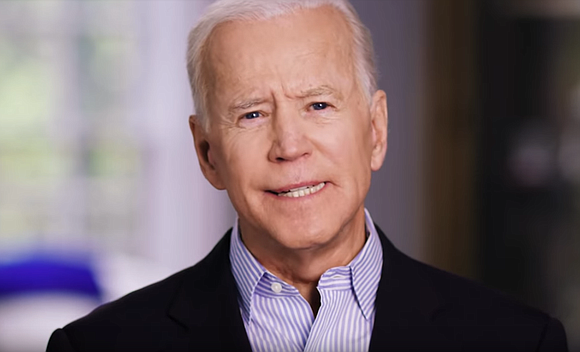 There may be pressing uncertainties about the impact of the coronavirus, but Joe Biden's quest to be the Democratic nominee appears to be almost settled after taking three more primaries on Tuesday. With resounding victories in Arizona, Florida, and Illinois, Biden added considerably to his delegate count, amassing a lead of over 300. That number could have possibly been more if Ohio hadn't put off its primary until later this summer.
In the devastating grip of COVID-19, there was little celebratory tone to Biden's victory speech from his home in Wilmington, DE. "Today, it looks like once again, in Florida and Illinois—we're still awaiting to hear from Arizona—our campaign has had a very good night. We've moved closer to securing the Democratic Party's nomination for president, and we're doing it by building a broad coalition that we need to win in November."
The muted tones included another olive branch to Sen. Bernie Sanders, stating that he and his opponent "share a common vision" and are in agreement about providing affordable healthcare as well as "tackling the existential threat of our time, climate change."
Moreover, Biden added, "Sen. Sanders and his supporters have brought a remarkable passion and tenacity to all of these issues. Together, they have shifted the fundamental conversation in this country. So let me say, especially to the young voters who have been inspired by Sen. Sanders: I hear you. I know what's at stake. I know what we have to do."
Chief among the problems in the wake of the pandemic is will the primaries be concluded before the scheduled convention in July in Milwaukee. Ohio's may come within weeks of the convention, by which time the race should be Biden's given his standing in the remaining state primaries.
Meanwhile, the pandemic continues to spread with rumors that Trump may order a nationwide shelter-in-place, as is already underway in San Francisco. How this and other measures will flatten the outbreak's curve remains a critical question.
The Trump administration, with an aim toward relieving the burdens of many Americans, has proposed two waves of direct payments to Americans totaling $500 billion, which is part of a $1 trillion stimulus plan. And even that may not be enough.

Getting an estimate of the cost and implications of the pandemic is beyond comprehension at the moment as global leaders struggle to contain the virus.