Can you write off your vacation?
SHERYL NANCE-NASH | 3/19/2020, 5:53 p.m.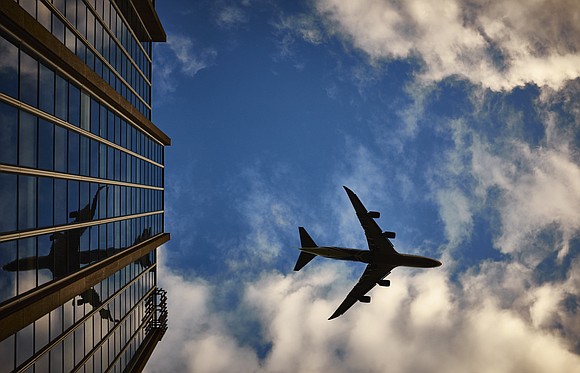 It's that time of year when you're doing your tax returns. It's possible that the wonderful trip you took this past summer or fall may be deductible. Can you legally write-off your trip? If you're self-employed––you could be an entrepreneur, freelancer, consultant, or have an online business, for example. If so, there's a good chance you can. You must have a company set up as a business entity, be it an S-Corp, C-Corp or LLC, for example.
Here's what you need to know.
For starters, did your trip have a business purpose that included things like client meetings, attending a business conference, being a guest speaker at a conference, doing research and development for the business, or holding a board meeting or annual shareholders' meeting? Did the activity have the potential to generate revenue, such as training and networking?
The second and third requirement is that the purpose is "ordinary and necessary." Lastly, every expense must be properly documented.
Tom Wheelwright, a CPA and author of "Tax-Free Wealth," explains what this means. "An ordinary expense means it's typical in your business, both as to amount and to frequency and purpose. Necessary means it actually helps you increase your profits or expand your business."
To get a deduction for travel, he says you must spend more than half your time during the business day doing business and have everything documented to meet those four tests. "So if you spend 4.5 hours a day doing business, it becomes deductible. You also must have documentation, which includes receipts, what you did, and a log of your expenses," says Wheelwright.
On receipts, write the name of the client who you had the meal with for further proof. "Save the emailed confirmation and receipt from the hotel reservation or conference ticket payment that show the dates, times, and name of the events as well as the receipts from the travel it took to get there and back (gas stations or flights.)," says Ben Watson, founder of Fiscal Fluency, a personal finance and business coaching company.
Know too, that you must be away from home overnight, which is no biggie since you are on vacay. Why? The IRS requires an overnight stay for the trip to qualify as business travel "away from home," explains Wheelwright.
You're likely wondering too, about when you travel abroad. Wheelwright explains, "International travel is a little different. It's an all-or-nothing test in the U.S., so either you spent more than 50% of your time on business, and it's all deductible, or you spent 50% or less and none of its deductible. However, when you travel to another country, it's a proportionate deduction. For example, if you spent 40% of your time doing business in Italy, then 40% is deductible."
Stick to the rules
It had to have been a legitimate business trip. "You can't simply do some work while on the beach and call it a business trip, but if you add a couple days at the beach onto your pre-planned business trip to the coast, you could still write off your lodging fees," says Watson. If you extend your trip for vacation though, you can only deduct the expenses that were directly for the business reason. If you're traveling to multiple cities, keep in mind that each must have a business purpose.