The City & the State grappling with COVID-19 rates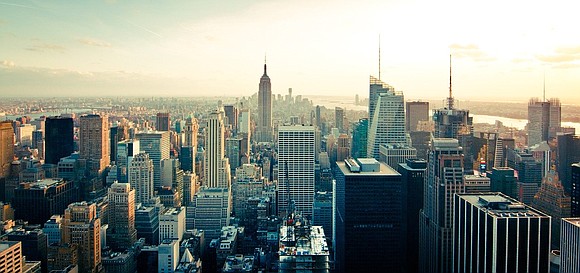 As updates on coronavirus cases continue, New York State Gov. Andrew Cuomo and New York City Mayor Bill de Blasio have taken measures to contain the virus and the people.
COVID-19 has put the city, the state and the country on virtual lockdown. The federal government advised against crowds of 10 or more, many cities have shuttered schools, gyms, clubs and bars, movie theaters and Broadway have gone dark and restaurants have switched to takeout and delivery only. The global pandemic has led to cities like San Francisco putting the entire city on lockdown for three weeks and others to at least prepare for being sheltered-in-place.
And Cuomo, during a briefing in Albany, echoing another well-known New Yorker, wants the people to know that it'll get worse before it gets better.
"There's a gentleman who used to be here who used to come through that back door, wheel himself through this room, get behind a desk, dealt with every hardship, raised himself up from a wheelchair every time he had to speak," said Cuomo. "Franklin Delano Roosevelt. He said most things better than anyone has said them since. He said, paraphrased, things are going to get worse and worse before they get better and better and the American people deserve to hear it straight from the shoulder. Tell the people the truth, tell them the facts."
The facts, as of Tuesday, were that 1,700 people across the state tested positive for the coronavirus, 19% have been hospitalized and at least 12 have died. Cuomo expects the peak of the epidemic to be in 45 days. According to the governor, the state has 53,000 hospital beds and 3,000 ICU beds, which is short of what health officials are predicting will be needed.
"An ICU bed is different than a hospital bed," said Cuomo. "An ICU bed has additional equipment, most notablly ventilators and that's why you hear on the news ventilators are very hard to get globally. Why ventilators? Because we're all talking about acutely ill mainly senior citizens who have an underlying illness.
"They have emphysema, they're battling cancer, they have heart disease, and then they get pneumonia on top of that," continued Cuomo. "That's the coronavirus. They need to be intubated, they need an ICU bed, and that's the challenge."
With the entire state impacted by COVID-19, Cuomo and other elected officials used this time to work on legislation that was proposed as part of the Governor's Fiscal Year 2020-2021 Executive Budget proposal.
Cuomo announced a three-way agreement with the state legislature on a bill guaranteeing job protection and pay for New Yorkers who have been quarantined as a result of the coronavirus. It also included the program bill, a permanent comprehensive paid sick leave policy.
But some have advised on possible losses of tax revenue affecting that executive budget.
In a letter to Cuomo, New York State Comptroller Thomas DiNapoli estimated that tax revenue would be at least $4 billion below the projections in the Executive Budget of $87.9 billion. However, DiNapoli advised against providing a definitive answer due to an unprecedented situation.