Community Calendar: March 19 - March 25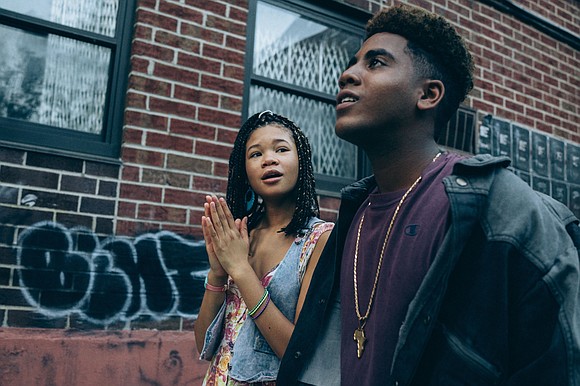 Greetings! As we all know NYC/NYS and New Jersey is in an official state of emergency as a result of coronavirus, which is impacting life all over the USA. All NYC restaurants, bars, cinemas, clubs, theaters and concert have been closed. Most public events have been cancelled or postponed with few exceptions as the death toll continues to rise. Social distancing is a must.
Before investing your time, energy and exposure in these dangerous and challenging times, please consider the threats and danger, double check and call ahead before any decision to attend any public event or activity. Things are changing every day in this environment we are passing through. Your safety is everything to us. God be with us all.
We join the many here in the tri-state and around the country who are sending out our prayers for healing and victory to our dedicated soldier, N.Y. State Assemblyman brother Charles Barron and his Queen, NYC Councilperson Inez Barron. Barron was diagnosed with the COVID-19 virus and is in hospital. Brother Barron joined us on air in our "Express Yourself" broadcast on WLIB/WBLS in great spirits with his concern for the community and a commitment to, in his own words, "beat this thing." We believe it. Amen and ashe!
As we go to press, reports are that award winning actor-international UK-DJ, Idris Elba has tested positive for COV-19.We wish him well.
THEATER (Broadway/Off Broadway closed until further notice)
"Ain't Too Proud" celebrates The Temptations' extraordinary journey from the streets of Detroit to the Rock & Roll Hall of Fame, written by three-time Obie Award winner Dominique Morisseau. Imperial Theatre, 249 West 45th Street, Manhattan. For information, call: 844-379-0370 or visit: www.secureboxoffice .com.
"DWB" (driving while Black) is a new chamber opera about racism, erasure, and the fear and love that Black parents experience when they send their kids out into a world that too often sees them not as a child, but as a threat. March 19-21, at Baruch Performing Arts Center, 55 Lexington Ave. (25th St. btw 3rd and Lexington Ave.), Manhattan. Tickets can be purchased online at ci.ovationtix.com/1091/production/1014628.
"Tina: The Tina Turner Musical" written by Katori Hall with Frank Ketelaar and Kees Prins, directed by Phyllida Lloyd. Lunt-Fontanne Theatre, 205 W. 46th St., Manhattan. The 'Queen of Rock n Roll,' in performances now; Tony Award and Olivier Award nominee Adrienne Warren ("Shuffle Along") is cast in the title role, (Nkeki Obi-Melekwe as Tina at select performances) Daniel J. Watts as Ike Turner. For information, visit: www.ticketmaster.com/lunt-fontanne-theatre-
"Chicken and Biscuits." A new comedy by Douglass Lynne with heart, soul and a little shade. Now through–Mar. 22. Queens Theatre located at 14 United Nations Ave. South in Flushing Meadows Corona Park, directly under the iconic towers of the New York State Pavilion. Easily accessible by car, bus and subway. For tickets, call: 718-760-0064, or visit: queenstheater.org
MUSIC (All NYC restaurants, bars, cinemas, clubs, theaters and concert have been closed.)
COMEDY
It's the Lit AF Tour hosted by Martin Lawrence with Adele Givens, Rickey Smiley, Bruce Bruce, Michael Blackson, Tommy Davidson, Earthquake and many more! Fri., Apr. 3 at Barclays Center in Brooklyn! For information, visit: www.litaftour.com.