Coronavirus Hits Home: Local politician hospitalized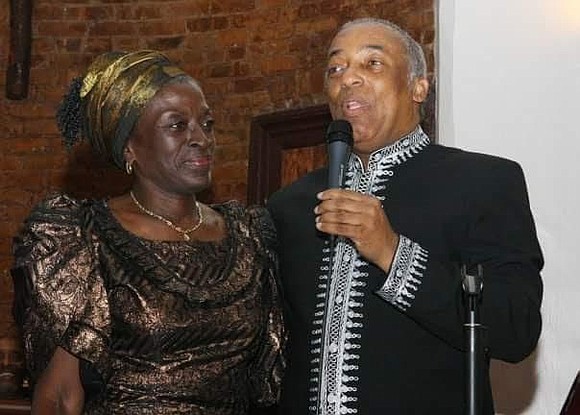 Actor Idris Elba, Brooklyn Assemblyman Charles Barron, City Councilwoman Inez Barron the Brooklyn Nets' Kevin Durant, Bronx City Councilmember Ritchie Torres, Afro jazz legend Manu Dibango—all just announced that they have been diagnosed with COVID-19. The global pandemic is hitting locally with 1,300 diagnosed in the city, and 23,000 in New York State with the death toll at 20 as of Wednesday afternoon, March 18.
"Tell the people that I love them, and their thousands of messages have really picked up my spirit to make me my regular Charles Barron fighting spirit," Barron assured in an exclusive interview. "I'm going to beat this like I have beaten some many other things in my life."
 While having no underlying issues, the exercising, otherwise fit-as-a-fiddle activist politician is approaching 70 years old and is in that age group of higher concern age according to the CDC.
Although not laboring to breathe, wearing an oxygen mask Barron made a notable conscious effort to push his voice through his condition. He stated, "This debilitating virus I have takes away oxygen, and I have a little pneumonia to go with it. So you need to have the oxygen for assistance."
The East New York Assemblyman said, "My breathing is coming back stronger and stronger. I feel stronger now than I did when I first came in. I'm just staying here until I am completely healed. I don't want to leave this hospital prematurely and have a relapse."
Councilwoman Inez Baron exclusively told the AmNews to announced that she too has tested positive for coronavirus. She is already self isolated as recommended by at doctor and has no symptoms of the virus.
Councilwoman Barron said in a statement that she's continuing to self isolate and follow protocols since her husband was diagnosed.
"Since Monday my staff and I have been telecommuting to be able to conduct our regular Council functions. We will continue to function in that manner," she said. "I want to thank everyone for of their prayers, well wishes and positive thoughts. My affirmation is 'I believe God and with that grounding in faith, I know that God is working in all matters pertaining to me and my family. Asante sana, which is Kiswahili for 'Thank you very much.'"
A host of celebrities, other politicos and more than 1,300 everyday people were also told that they tested positive for coronavirus.
This global pandemic does indeed have the world on edge. New York was shook when on late Saturday night this reporter confirmed Barron's diagnosis by conversation with Barron, after a social media post by Assembly Speaker Carl Heastie stating that his fellow Assemblyman was diagnosed with the illness.
With the shelter-in-place policy hanging over New York while Mayor Bill de Blasio and Gov. Andrew Cuomo bicker, bars, restaurants, and many, many stores remain shuttered.
Despite initially defiantly refusing to consider closing down New York City, on the afternoon of Sunday, March 15, 2020, de Blasio caved into loud demands from teachers, parents and the United Federation of Teachers union head Michael Mulgrew. The schools were closed immediately, with a quickly assembled plan to provide breakfast and lunch for the several thousand of the 1.1 million school children who depend on school for those meals.