Fats Navarro, a trumpet master and bebop pioneer
Herb Boyd | 3/19/2020, 6:01 p.m.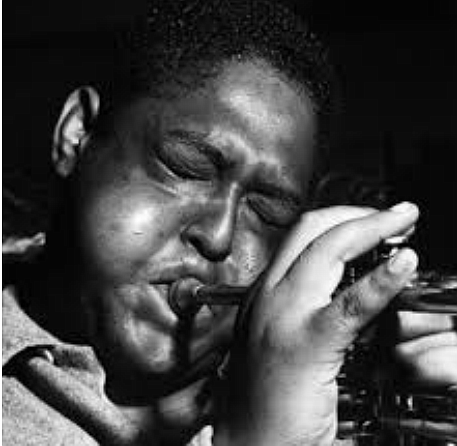 When your life, like that of the famed musician Fats Navarro, is over at 26 there's hardly enough time to truly establish your promising genius. Reading Maxine Gordon's deeply engrossing biography of her late husband, Dexter Gordon, Navarro is mentioned several times, most memorably when he performed with Gordon in the late '40s.
In 1945, when Dizzy Gillespie left the Billy Eckstine band to go on his own "he got Navarro to fill his chair in the band…" Maxine wrote. "Dexter loved Fats and said he was one of the best trumpet players he had ever known. His early death in 1950 at the age of 26 was one of the losses that Dexter often lamented." And Dexter, who recorded with Fats on the Dial label in 1948, was hardly alone in his lamentations, the jazz world was shocked to learn of his death, even though it might not have been too much of a surprise, given Fats' drug addiction.
Born Theodore Navarro on Sept. 24, 1923 in Key West, Florida, he was of African, Cuban, and Chinese descent. At the age of six he began playing the piano but it was not until he picked up the trumpet as a teenager that he truly began his quest to be a professional musician. He attended Douglass High School in his hometown and shortly after graduating he joined a dance band on its way to the Midwest.
After leaving Key West, Navarro was a member of several territory bands, including one led by Snookum Russell. But life on the road didn't appeal to him and soon he settled down in New York City, which became a veritable launching pad for his career. In the mid-'40s, he had honed his skills with the Eckstine band with all of its luminaries, but Manhattan put him in the orbit commanded by the great Charlie "Yardbird" Parker, who hired him on a part-time basis since Fats was a highly sought after trumpet stylist.
While it can't be certain, Fats may have been influenced to partake of heroin by being in Bird's company. There was also an increasingly difficult weight problem that put him well over 250 pounds. Even so, his proficiency on the trumpet, later to be imitated by a number of players, including Clifford Brown, made him ever in demand for studio and concert dates. His stint in New York City where he performed at nearly all the fabulous clubs of the day put him in the vortex of the bebop explosion, particularly those nights on 52nd Street and uptown at Minton's.
His first recording sessions were in the early '40s with the Andy Kirk band. During the '40s he was in and out of numerous stellar bands led by such notables as Lionel Hampton, Coleman Hawkins as well as in ensembles headed by Kenny Clarke, Tadd Dameron, Illinois Jacquet, Bud Powell, Howard McGhee, et al. Among the recordings under his name was one on Blue Note and one on Savoy entitled "Fat Girl." A good example of Fats' speed and agility on the horn is in full exposition on "Anthropology," with Bird in 1947-48.