Harriet Tubman: seek the North Star
AUTODIDACT 17 | 3/19/2020, 7 p.m.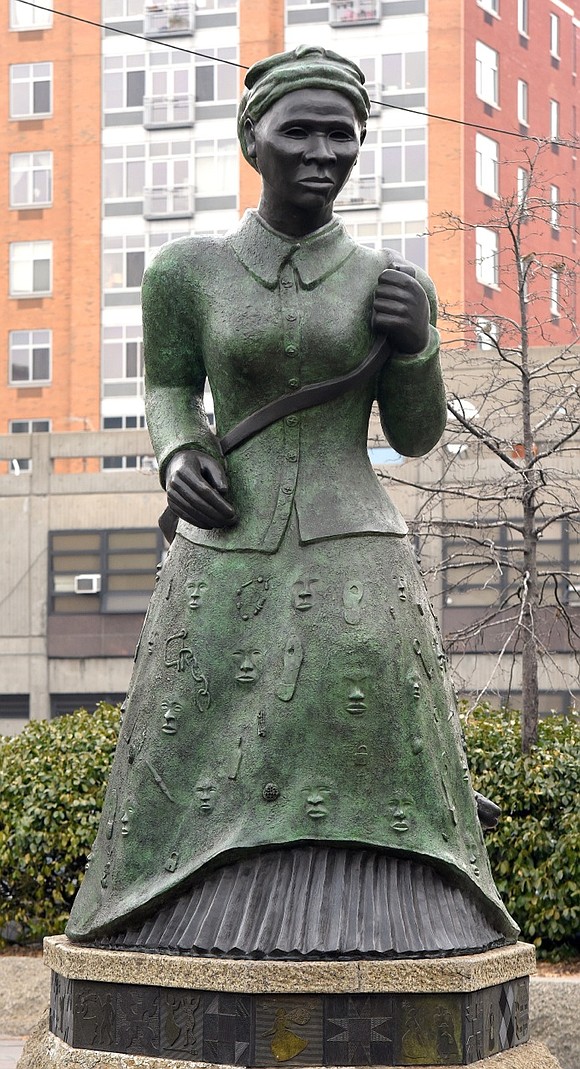 In commemoration of her 198th bornday (March 18, 1822), the 107th anniversary of becoming an ancestor (March 10, 1913), as well as acknowledgement of Women's Heritage Month, we take a brief look at slave abolitionist Harriet Tubman's legacy. Born into bondage in Dorchester, MD., she fled for freedom––along with her two brothers––Sept. 17, 1849.
As the primary engineer on the Underground Railroad, she fearlessly returned South and led at least 13 expeditions to the north in fledgling exodus fashion. Liberating dozens of enslaved Africans earned her the nickname "Moses." Utilizing the North Star as her guiding light, some of those trips navigated through New York, reaching as far as Canada. She also sided with the Union Army during the Civil War.
"If you hear the dogs, keep going. If you see the torches in the woods, keep going. If there's shouting after you, keep going. Don't ever stop, keep going. If you want a taste of freedom, keep going," she'd urged.
There are a couple Harlem locations named in recognition of her freedom fighting excursions.
The Harriet Tubman Learning Center, PS 154 (250 W. 127 St.) has been utilized as a platform for liberation by many grassroots groups for several decades. The Five Percenters have conducted monthly Universal Parliaments there since Sept. 1967. Elombe Brath's Patrice Lumumba Coalition regularly held seminars there during the 1980s through early 2000s, and Dr. Khalid Muhammad conducted his last lecture there, on Feb. 10, 2001.
On Nov. 13, 2008 Tubman became the first African American woman to be depicted in public sculpture in New York City when the bronze "Harriet Tubman Memorial" statue––a.k.a. "Swing Low"––was unveiled at the intersection of 122nd St., Fredrick Douglas Blvd. and St. Nicholas Ave., where that juncture had been renamed the "Harriet Tubman Triangle."
African American sculptor, Alison Saar, said she portrayed Tubman "not so much as a conductor of the Underground Railroad, but as a train itself, an unstoppable locomotive that worked towards improving the lives of slaves for most of her long life."
The U.S. Treasury Dept. announced on April 20, 2016, plans to add Tubman's likeness to the $20 bill, replacing slave-maker Andrew Jackson's face. The new bills were supposed to start circulating next year, however, political resistance thwarted those plans.
In later years Tubman devoted herself to Women's rights. Prior to passing from pneumonia March 10, 1913, she told bedside supporters, "I go to prepare a place for you."