McCoy Tyner, influential jazz pianist, dies at 81
Ron Scott | 3/19/2020, 5:35 p.m.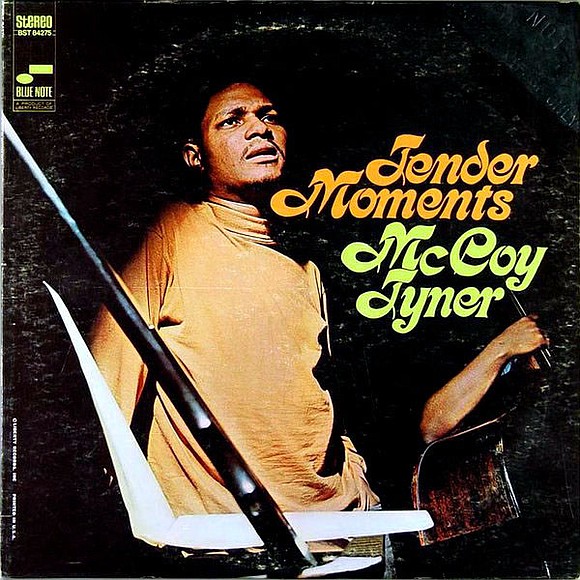 McCoy Tyner, the pianist whose percussive chords and serene harmony served as the hedge-pin to John Coltrane's landmark quartet and his own career that became an inspired vehicle for generations of jazz musicians, died on March 6, at his home in northern New Jersey. He was 81.
Tyner's family released an official statement on Tyner's passing via his Twitter account. A cause of death was not immediately given.
Tyner was the last surviving member of Coltrane's classic 1960s quartet alongside drummer Elvin Jones and bassist Jimmy Garrison. It was one of the most innovative groups in the annals of jazz. Tyner's role in the group was most significant, he was the intuitive force whose percussive articulations and harmonic flow allowed Coltrane to freely soar beyond the definitive concept of jazz.
The pianist has released at least 80 albums during his prolific career; earned five Grammy awards; formed his own record label McCoy Tyner Music under the banner of Blue Notes Records; and was named a Jazz Master by the National Endowment for the Arts in 2002. He was awarded an honorary doctorate from the Berklee College of Music in 2005.
"McCoy Tyner taught us about listening, about tension and release, about rhythm, about energy, about form, about feeling. He was noble, fierce, kind, and a vessel for deep truths," said pianist and composer Vijay Iyer. "I can say that his playing remains one of my touchstones for living. When we opened for his band in the late 2000s, I was nervous as hell. But he just came over and shook my hand and said, "Just be sure to leave a few keys on the piano for me!"

Alfred McCoy Tyner was born in Philadelphia on Dec. 11, 1938, as the oldest of three children of Jarvis and Beatrice (Stephenson), both natives of North Carolina. He began studying piano at 13. At the age of 18 while still learning classical music and music theory at Philadelphia's Granoff School of Music, he was studying conga with percussionist Garvin Masseaux and playing professionally with a rhythm and blues band. His deep-rooted blues and swinging rhythms were seeded in his parent's southern upbringing in the Baptist church and inspired by his father singing in the church choir.
In 1957, Tyner was playing in a band led by trumpeter Cal Massey when he met Coltrane in the Red Rooster, a small jazz club in Philadelphia. At the time Coltrane was a member of Miles Davis's quintet and came to Philly when not touring (where he grew up). The young local musicians, who would eventually rise to prominence included trumpeter Lee Morgan, saxophonist Sonny Fortune, organist Jimmy Smith, and pianists Kenny Barron, Ray Bryant, Red Garland, and Richie Powell (brother of Bud Powell), who lived around the corner from the Tyner family. The two musicians became friends. Tyner and Coltrane often visited each other's house. Coltrane came to Tyner's house to practice and compare notes, his mother had purchased a piano. During an interview he later referred to Coltrane as an older brother.