Murphy announces social distancing measures to quell spread of COVID-19 in New Jersey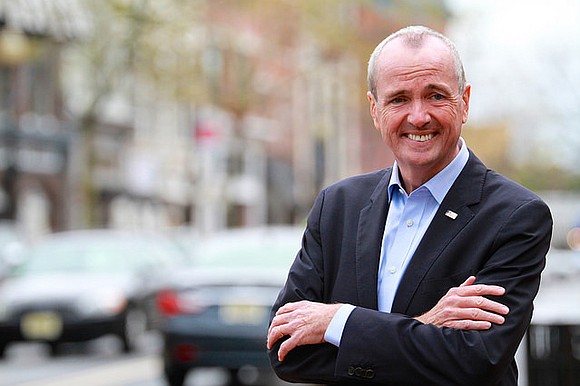 Gov. Phil Murphy recently signed an executive order implementing aggressive social distancing measures to mitigate further spread of COVID-19 in New Jersey.
Among the directives, the order indefinitely closes all public and private preschool, elementary and secondary schools, and institutions of higher education, as well as closes all casinos, racetracks, gyms, movie theaters, and performing arts centers.
"In order to slow the spread of COVID-19, we must take aggressive and direct social distancing action to curtail non-essential activities in the state," said Murphy. "Our paramount priority is to 'flatten the curve' of new cases, so we do not overwhelm our healthcare system and overload our health care professionals who are on the frontlines of the response."
The order also mandates that all non-essential retail, recreational, and entertainment businesses must cease daily operations from 8 p.m. to 5 a.m. All restaurant establishments, with or without a liquor license, are limited to offering only delivery and/or take out-services only, both during daytime hours and after 8 p.m.
"My Administration continues to work closely with our communities, stakeholders, union representatives, and business leaders to ensure that we all do our part to win the fight against the novel coronavirus and emerge stronger than ever," Murphy said.
In Newark, Mayor Ras Baraka announced a series of sweeping measures this week to address the threat of COVID-19, which include minimal staffing at City Hall, services offered to residents there by appointment only, closing of non-essential businesses by 8 p.m., and the banning of crowds of more than 50 people.
"While these regulations are necessarily stringent, we want to urge residents to stay informed and for everyone to do their part to help us contain this Coronavirus. We all have a deep responsibility to help mitigate the spread," Baraka said. "Newark is strong – we will get through this – but we must work together."
Baraka and Director of Health and Community Wellness Dr. Mark Wade, M.D., held a Virtual Town Hall with city residents on Tuesday. The Virtual Town Hall discussed the health impact of coronavirus on Newark, steps the city is taking to address it, and measures residents can take to protect themselves.