Rider's season has a bittersweet finale
LOIS ELFMAN | 3/19/2020, 7:40 p.m.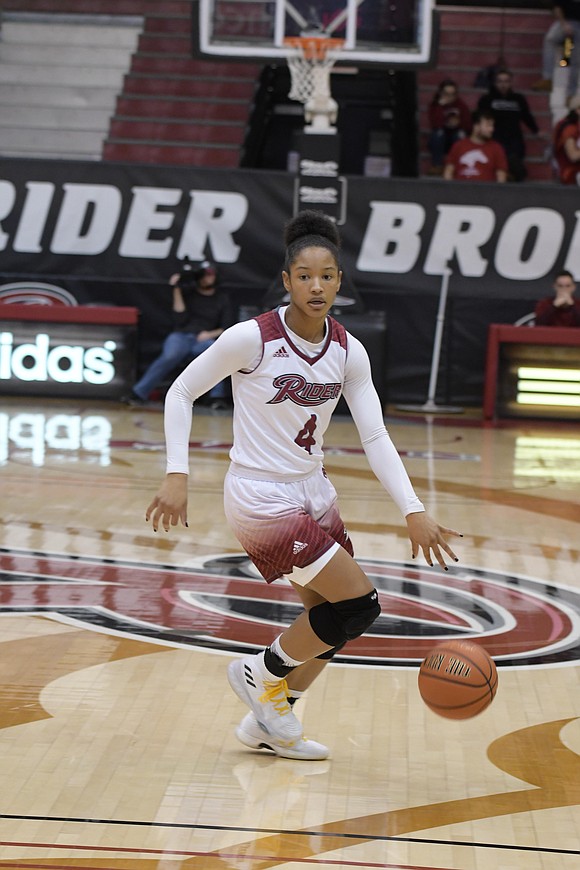 It was a history-making season for Rider University women's basketball, which ended its season 26–4 with a nine-game winning streak. Unfortunately, the streak was cut short when the MAAC tournament was cancelled after the quarterfinal round. The Broncs established multiple school firsts: most wins in a single season, first-time MAAC regular season champions and most points by a player in a MAAC tournament game, 37 by senior guard Stella Johnson.
Johnson, MAAC Player of the Year for the second year, led Division I in points per game (24.8) throughout the season. Rider coach Lynn Milligan said, "I'm glad the six seniors are able to realize…they're going to be able to look back and see the legacy that they left."
The one thing that the seniors won't get to enjoy is a trip to the NCAA Division I Women's Basketball Tournament. Cancelling play was essential, said Dr. Rishi Desai, a pediatric infectious disease physician. COVID-19 (Coronavirus) is easily transmitted, and even young healthy athletes could suffer long-lasting health impact, such as lung scarring.
"These next few months are going to tell us a lot about how long this is going to drag out or how quickly we're going to get over this," said Desai. In addition to practice, basketball players have team meals, travel together and spend time with teammates. Socially distancing will significantly reduce their risks of getting sick and will benefit them in the long run.
On March 15, the NCAA announced that D I basketball championship brackets will not be released. As of March 12, when the tournaments were cancelled, the women's committee hadn't even begun their selection meeting. There were 18 women's conference tournaments yet to be completed.
The final Division I top 25 announced on March 16 (updated on March 17) had University of South Carolina atop the USA Today Sports/WBCA Coaches Poll. The only local team in the top 25 was Princeton at 17.
Johnson has hopes of being invited to the WNBA Draft, which is still scheduled for April 17. The other five seniors—Lea Favre, Lexi Stover, Amari Johnson, Aubre Johnson and Tracey Goodman—are making plans for the future. Milligan will remember all of them for their contributions to the program.
"They've all had different paths to get here and different levels of success, but collectively as a unit they're the best group we've ever had as far as what they did for the program," said Milligan. "Their leadership, commitment and sacrifice, the common vision that they shared and the goal that they reached, I'm sure that will not be duplicated anytime soon."