Tonya Bolden changes the stereotype of STEM
Tara Michel | 3/19/2020, 7:13 p.m.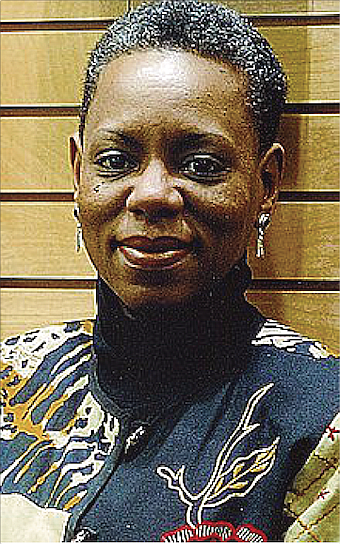 Award- winning author Tonya Bolden researched and discovered many Black female leaders in her new non-fiction celebratory book "Changing the Equation: 50+ US Black Women in Stem." Important Black women are featured in the fields of science, technology, engineering, and math.
Bolden has written numerous bestselling books for children and adults. Her work has garnered many awards, including the Coretta Scott King Honor, James Madison Book Award, and School Library Journal Best Book of the Year.
"Changing the Equation" is inspired by Mathematician Katherine Johnson who passed away on February 20, 2020. Bolden was working on a profile on Johnson for her book "Pathfinders: The Journeys of 16 Extraordinary Black Souls." After meeting her she became curious about other Black women in STEM. She read newspapers, books, oral histories, contacted, and interviewed many Black women. "STEM is where all the good jobs are and STEM is where all the good jobs will be in the future," Bolden says. Her hope is to inspire young people, especially young girls. "We still have this stereotype that STEM is for boys and men and that's not true. My book shows that by exploring the lives of more than 50 Black woman who have made powerful contributions to STEM," Bolden says.
There are three parts in the book that give context to female Black leaders through the 1800s and 1900s. In the first part called "The Vanguard," she honors pioneers who were nurses and physicians, such as general practitioner Rebecca Davis Lee Crumpler––the first Black women to earn a medical degree in the United States. At the that time, Crumpler was at the cutting edge in terms of STEM.
"Riding the Wave" is about women who benefited from the feminist movement. On August 18, 1920 women finally got the right to vote due via the 19th amendment. After that, women started fighting for more inclusion in education, the workplace, and in all kinds of fields. Black women such as, Mathematician Martha Euphemia Lofton Hanes, Bacteriologist Ruth Ella Moore, Home Economist Flemmie Kittrell, and Physicist Carolyn Beatrice Parker started to branch out.
The final section, "Onward" tells the story of women who benefited from the Civil Rights Movement, Black Power Movement, and Women Liberations Movement of the 1950s and 1960s. Due to these movements the STEM field opened more. Part three includes Meteorologist June Bacon-Percey, Marine biologist Joan Murrel Owens, Roboticist Dr, Ayanna Howard, and many more.
Young girls and women can read "Changing the Equation" for inspiration. A lot of work in STEM is problem-solved and the more diverse the problem solvers are the better the solutions are. "We need to get our girls ready and the world of STEM needs Black brain power," Bolden says.
Tonya Bolden recently spoke at a book launch event for "Changing the Equation: 50+ US Black Women in Stem" on March 3. Q&A follows:
AMN: You write for young adults and children. Have you considered doing graphic novels?
TB: For me a work has to come organically I can't chase a trend because my heart won't be in it. I can't just do something because this is hot now. If I don't have the passion, I won't do it very well.