A tribute to McCoy Tyner
Herb Boyd | 3/19/2020, 6:09 p.m.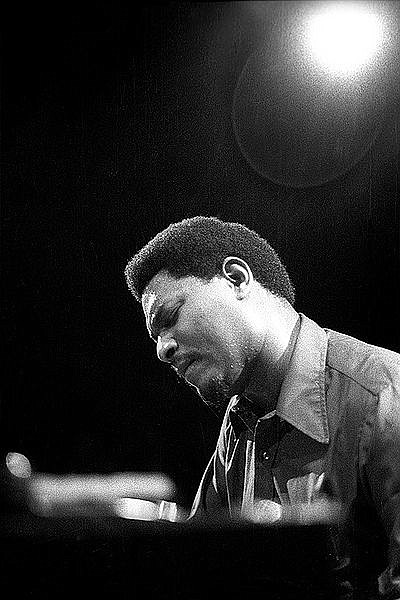 My immersion in the music of pianist/composer McCoy Tyner began in the late '50s and early '60s when we were both about 20 or 21 years of age. He had been with the John Coltrane Quartet for about a year when I heard them at the Minor Key in Detroit.
We didn't get a chance to talk that much since my head was still spinning after pulling it from the bell of Coltrane's horn. This was a time when Trane's "My Favorite Things" was all the rage, and I was among a cohort who spent a weekend at the club completely absorbed in the fabled "sheets of sound." Elvin Jones drums are still ringing in my head.
It was only a few months apart that I heard the group again in New York City at Randall's Island. This time I rode the train and bus with McCoy back to the city after the concert. I don't remember much of that brief interlude other than how humble and quiet he was compared to the roaring symphony he evoked from the piano.
McCoy's style was not like the pianists I was accustomed to in Detroit, where a spare, linearity was at play from the dazzling fingers of such notables as Tommy Flanagan, Barry Harris, and much later Geri Allen. But few possessed his propulsive driving left hand during his phase with Trane or the swift arpeggios later in his career, mainly confined to an acoustic piano.
One of my favorite moments of listening to him occurred with his quartets in the 1970s that often featured Azar Lawrence on saxophones, Joony Booth on bass, and Alphonse Mouzon on drums. I caught the band once in Detroit and for several days Lawrence stayed with me and shared the joy he felt playing with McCoy.
Over the years living in New York City there were a number of pleasurable moments listening to McCoy, most rewardingly one evening at the Iridium. By now McCoy was in his 60s and with Charnett Moffett on bass and Eric Harland on drums. The evening I was there, Pharoah Sanders was a guest and together they summoned the ghost of Trane.
The last time I was in McCoy's company was in 2019 at the Jazz at Lincoln Center where his music shared the evening with alto saxophonist Charles McPherson, who I first heard in high school where we were classmates. In my review of the concert that I called "Two Ageless Jazz Giants," I had this to say: "All of this followed the first half of the evening tribute to pianist and composer McCoy Tyner, someone I first met after a concert on Randall's Island in the early '60s. Two of the tunes were most rewarding, given the orchestral prominence and the individual performances. On 'Ballad for Aisha,' a tune Tyner composed for his wife who was in the audience, Ted Nash's flute was as elegant and it was melodic, and at the song's end there was a tantalizing string of notes that settled on a final deep and mellow one.
"The hopes that the orchestra would do 'Fly With the Wind' was answered with a crescendo of verve, and it was a collective tsunami of sound, featuring Sherman Irby's saxophone, Chris Crenshaw's trombone, and Marcus Printup's trumpet. They were engaging and complemented by a fevered rhythm section with Carlos Henriquez on bass, Stefan Schatz on drums, and Dan Nimmer on piano. Nimmer was particularly effective throughout the evening, often creating that intense wave of sound that characterize Tyner's most powerful solos."
McCoy was in the audience but did not perform. I spent a fleeting moment with him and Aisha before they lifted him in his wheelchair, placed him the van, and drove off to his New Jersey home.
There will be no more exhilarating live moments with the Philadelphia born, five-time Grammy winner and NEA Jazz Master. He joined the ancestors on March 6, and on Saturday March 14, from 8:30 to midnight at 449 LA, the jazz and art café at Malcolm X Blvd. and 132nd, musicians and fans paid tribute to him.
I wonder where the young lady is who was working on McCoy's biography. Maybe she will be there, "flying with the wind."