Community leaders want Black pols to step up for Black New Yorkers during COVID-19 crisis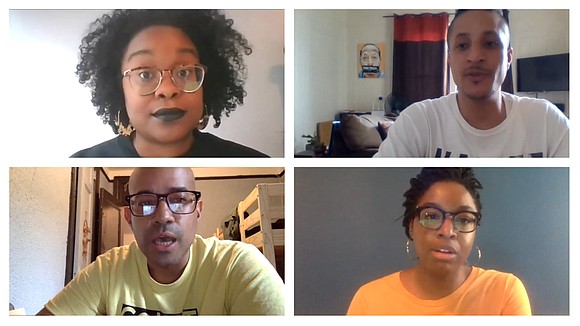 This week, dozens of Black organizers from across New York State called on Black elected officials to "save Black lives" during the COVID-19 pandemic during a digital rally and press conference.
The speakers included Sochie Nnaemeka (Executive Director of the Working Families Party), Kassandra Frederique (Executive Director of the Drug Policy Alliance), Akeem Browder (Director of the Kalief Browder Foundation), Marielle Shavonne Smith (Organizer with Black Love Resists in the Rust), Jae Calixte (Coordinator of Black Lives Matter - Hudson Valley), TS Candii (Lead Organizer with DecrimNY), Solomon Acevedo and Jon McFarlane (VOCAL-NY), and Rena Karena-Johnson (New York State Director of FWD.us).
"This is a moment to think about whether our brothers and sisters are able to come home," said Frederique. "The fact that the carceral curve is not being flattened is an abdication of responsibility and, for everything doctors are saying, it is essentially a signature on a death certificate. Today, we are calling on Black leaders to hear the call no rollbacks, not ever, but certainly not now. We are desperately asking you to stay on our team. There's nothing else to say, we're either going to save Black lives or we're not."
As prison inmates begin to test positive for COVID-19, Black community organizers from across the state called on Black elected officials to reject Governor Cuomo's proposed bail rollbacks. They argue that the fight against bail rollbacks is the fight for racial justice and that Black lawmakers need to step up and lead the charge.
"Mass incarceration is a public health issue," said Smith. "In Western New York, we know all too well that jails are deadly. From the loss of India Cummings to the 29 other deaths that have happened right here in our jails. We need our Black political leadership to save Black lives by not rolling back bail reform."
In the middle of a public health crisis, speakers conveyed that New York State should try to protect vulnerable New Yorkers, not criminalize them and that prioritize keeping citizens safe.