Should landlords suspend rent during the COVID-19 pandemic?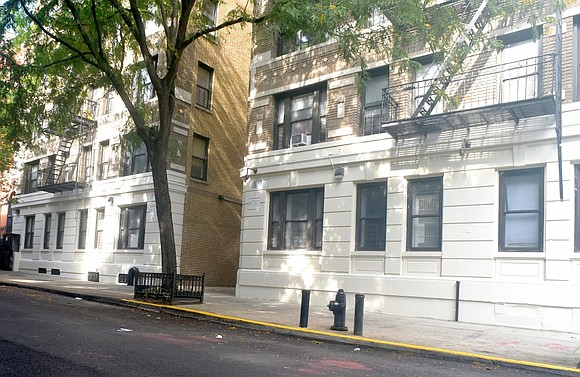 The organization Housing Justice for All is also pushing for a rent suspension. They also said some landlords could use the pandemic to even raise rents.
"No one should be displaced or go into debt because they can't pay their rent or their mortgage. An eviction moratorium is an urgent first step, but we need a suspension of rent and automatic forgiveness of any rent, mortgage, or utility payment owed or accumulated during the length of this crisis," the organization said in a statement. "Landlords must not use this moment to price-gouge or displace any tenant who cannot pay the rent (commercial or residential.) All existing rents should be frozen at their current level, and all tenants should have the right to renew their leases."
The Bronx-based National Homeowner-Landlord Association (NHLA) has about 350 members, many who own a small number of apartments. The organization's executive director Philip D'Erasmo told the AmNews that, like all businesses, landlords would also suffer if there's an economic crisis.
"Most of our landlords are lower middle income people who have one or two apartments," he said. "Having a two family house doesn't mean you are a rich landlord. We hope that there is some kind of economic stimulus for landlords."
J'Nell Simmons, who is CEO of LandlordsNY, said in a statement to the AmNews that landlords want to help but suspending rent isn't the answer.
"If there will be a 90-day forgiveness of rent––there must also be a 90-day forgiveness of taxes, mortgages and utilities," Simmons said. "In addition to the aforementioned monthly bills, building owners still also have to pay their staff, including essential employees who are keeping their buildings safe, clean, and sanitized for residents who are sheltering in place and working from home. It's our hope that common sense will prevail and a plan will be developed that will ease the extreme burden that many New Yorkers are facing right now."
The National Apartment Association said that policymakers should remember the impact on rental housing providers and apartment communities at-large. They say rent payments should be delayed instead of waived and the federal government should step in with financial assistance.
"Short term financial assistance would help poor families continue paying rent and buying food until the broader economy stabilizes," said Jenny Schuetz of the Brookings Institute, a nonprofit public policy organization. "It would be more effective than a temporary moratorium on evictions (as some jurisdictions have enacted), since landlords also need money to pay their mortgages, property taxes, and utilities."