MTA announces rear-door boarding
3/23/2020, 3:24 p.m.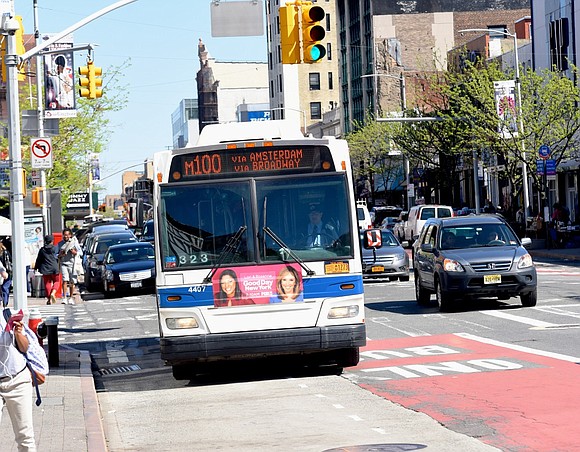 MTA will begin a new rear-door boarding policy on all buses, beginning Monday, March 23, to protect bus drivers from the spread of the coronavirus. The policy will help bus operators remain six feet away from New Yorkers.
Customers will board and exit all local buses using the rear doors except for on express buses and disabled people. Express buses don't have rear doors and customers will board as normal but will be unpermitted to sit in the first three rows to maintain a social distance from drivers. New Yorkers with disabilities will board as normal since there is no other way for them to ride the bus.
"While Gov. Cuomo has ordered non-essential workers beginning Sunday night to remain in their homes and not take mass transit, we are taking aggressive action to protect our thousands of frontline employees who are delivering a critical service to New York––moving the healthcare workers, first responders, utility workers, and essential employees who are protecting us from this public health crisis," said MTA Chairman and CEO Pat Foye. "Transit workers are the lifeblood of this city and region, and we are going to do everything we can to protect their health and safety."
The spread of COVID-19 is increasing, and rear door access is needed to protect our bus operators. MTA collaborated with their unions and came up with the policy that will allow social distance to be maintained.
"I want to thank the 51,000 men and women of New York City Transit who are on the frontlines of this crisis and saving lives by keeping this city moving," said interim president of NYC Transit, Sarah Feinberg. "Rear-door boarding will help ensure a safe social distance. The safety of our employees and customers is priority one."