#QuarantineAndChill: Things to do during the Covid-19 crisis
Nsenga K. Burton, Ph.D., NNPA Newswire Culture and Entertainment Editor | 3/25/2020, 10:41 a.m.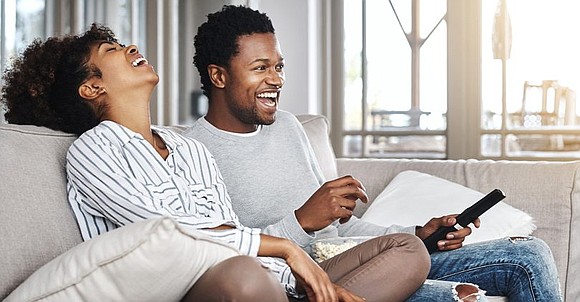 Covid-19, Coronavirus or "Rona" as some are calling it has changed the way society typically functions. Some cities have imposed mandatory quarantines while others are encouraging self-control and self-quarantining. Many are complying with official requests for social distancing and eliminating contact with those outside of the household.
Folks are trying to manage how to teach their children at home and fulfill employment obligations while not losing their minds during this new normal marked by disappointments like canceled proms and graduations, rogue relatives refusing to follow the rules and constant news coverage of those who are sick and have passed away.
Despite these challenges there is a silver lining. Just when you were lamenting over failing to follow through on giving up social media for Lent, lots of people are coming together on social media to offer wonderful activities for those at home. Check out a few below:
Free Celebrity Performances on Instagram:
Celebrities are offering outstanding free programming. John Legend was joined by model and partner Chrissy Teigen for a CONVID-19 benefit concert from his living room that played on Instagram. If you didn't catch John Legend, musical acts as diverse as Luke Bryan, JoJo, Miley Cyrus, D-Nice and Common are offering online concerts via Instagram. All you need is an Instagram account to watch and you're good to go.
If those folks don't do it for you, then check out NPR's Tiny Desk Concerts series, intimate video performances, recorded live at the desk of "All Songs Considered," host Bob Boilen. Rising rap star Chika's performance just dropped and shows her skills and playful side. Other popular performances include The Roots featuring trombonist Jeff Bradshaw and Bilal, Rev. Sekou and The Seal Breakers, Lizzo, Christian Scott aTunde Adjuah and Omara Portuondo.
Speaking of Instagram, can you say Debbie Allen? The iconic dancer, choreographer and director offered up a free dance class this past Wednesday to lift the spirits of those feeling isolated during the crisis. Thousands checked in and had a blast based on the comments.
Not to worry, if you missed it, she's offering the dance class every Wednesday at 1 p.m. PST during the COVID-19 crisis. How much would it normally cost to take a dance class from Debbie Allen? Who knows but now you can dance with Allen for free and in the comfort of your home. Allen is also offering a kids class Saturday on Instagram at 11 a.m. PST so set your reminder!
Things for the Kids
If the Debbie Allen kids dance class is not for you, then check out some of the following things your kids might enjoy. Many zoos and museums are putting exhibits online during the COVID-19 crisis. The Cincinnati Zoo & Botanical Gardens is livestreaming several animals and exhibits on their Facebook page.
Cosmickids.com offers yoga, programming and lesson plans to teach yoga and mindfulness to children. Although, the Smithsonian National Museum of African American History and Culture is closed due to coronavirus, they have an app that features highlighted objects from their collection, multimedia and augmented reality and stories exploring their 12 inaugural exhibitions.