Caribbean in uphill fight against coronavirus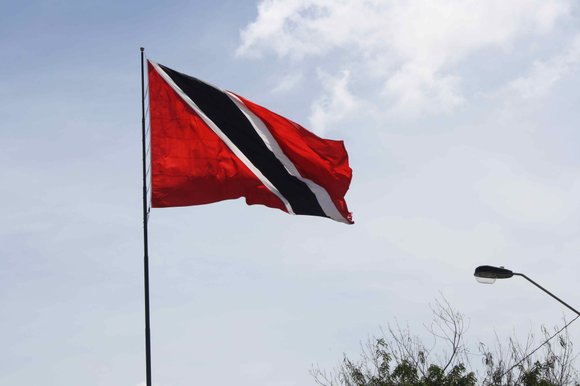 Some of the major hotel chains have already served notice of closure in the coming days, most cruise ships are no longer allowed to dock, governments have closed borders and shut down air travel as authorities move to contain the spread of the deadly coronavirus in the Caribbean.
Well aware of how important travel and tourism are to the region, governments in Guyana, Suriname, Jamaica and Trinidad have all closed off borders and shuttered airports to scheduled and charter flights, making exceptions only for medivacs, special emergencies and planes fetching cargo supplies.
As the work week began, medical officials in Trinidad reported 50 confirmed cases of the virus. The significant spike in cases has been attributed to the arrival of a large group of Trinidadian nationals who returned home late last week from a cruise before authorities closed off the borders. Of those who returned, 40 tested positive and 20 more are being monitored by doctors in quarantine. Jamaica is listed as the country with the second highest number of cases at 19 while Barbados is next with 14 cases, most of them imported by passengers. Most of the other nations are still in single digits but are bracing for the worst as the Caribbean Public Health Agency in Trinidad steps up testing of samples sent by governments.
As governments fight to keep the virus spread at bay, major tourism resorts like the Sandals Group in Jamaica, the Baha Mar resort in The Bahamas and several others across the region have announced plans to close for the next six weeks both to contain the spread and because patronage is way down due to passenger flight restrictions around the world.
Bahamian Tourism Minister Dionisio D'Aguilar said that unemployment will reach as high as 30% and increase because of the impact on the lifeline tourism sector, where seven million people visited last year.
"Every single hotel, if they have not so declared that they are shutting down is probably heading in that direction as the world closes its borders and shuts down .This is going to be grim."
But he said the local social security agency will step in to assist the laid-off sector workers for at least 13 weeks at around 40% of their gross pay.
In Suriname meanwhile, authorities have imposed a mandatory ban on socializing on its trendy marine area near the main international hotel strip from 6.a.m. to 6 p.m.
"Everything will be closed. Nobody will be there. The market on Jodenbreestraat is also closed. No one is allowed to sell there for the time being," said Jerry Slijngard, coordinator of the state's relief agency.
In Barbados meanwhile, Prime Minister Mia Mottley announced a $10 million stimulus package to help an estimated 1,500 families considered vulnerable for impending layoffs and other forms of hardships.
Families identified for assistance will get about $300 monthly as well as assistance from the state's welfare department. "These funds must be the subject of urgent action," PM Mottley said.
In Guyana where authorities are still trying to track down passengers from a flight which carried the country's first fatal case two weeks ago, a social media crescendo for authorities to find ways of limiting the number of passengers of public mini buses is rising.
The health ministry has been spending millions in public service announcements encouraging social distancing in public places, but no action has as yet been taken to deal with overcrowding on buses. Schools and universities have already shut shop and the Catholic and Anglican churches have banned services for the while, even as Evangelical churches remain open to packed services.
"The Caribbean is resilient. We have always come back better, stronger and more passionate than ever. We promise this time will be no exception," said Sandals Chairman Gordon "Butch" Stewart. "
"The Caribbean is resilient. We have always come back better, stronger and more passionate than ever. We promise this time will be no exception," Stewart added. "When the time is right, you can trust us to be here, ready to welcome you back with open arms and a warm smile. Soon come back," he said.