Holmes honored as one of 30 under 30
LOIS ELFMAN | 3/26/2020, midnight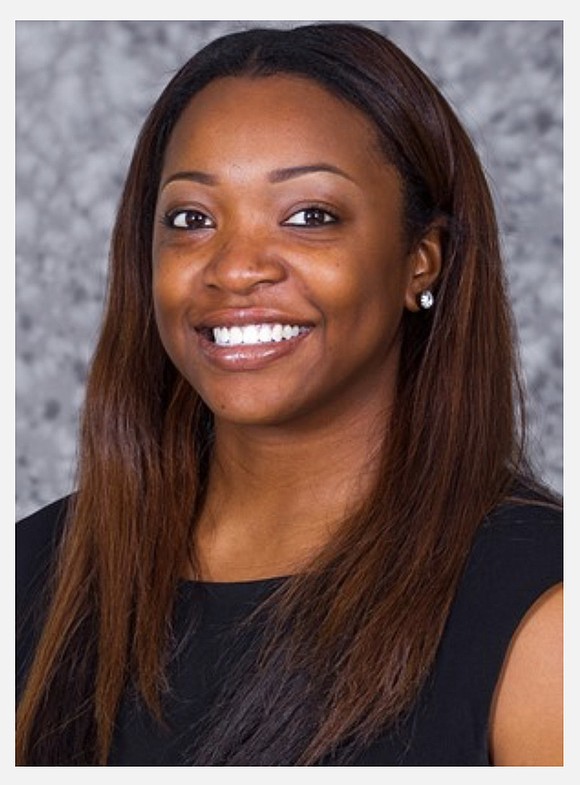 Basketball arenas are empty. March Madness is silent. USA Basketball has suspended all its scheduled events, including 3X Nationals and the 2020 Nike Hoop Summit. But the Women's Basketball Coaches Association is continuing to announce its honors for the 2019-20 season.
Last week, the WBCA released its Thirty Under 30 list honoring up-and-coming women's basketball coaches under age 30 at all levels of the game. Each honoree has displayed not only basketball acumen, but also a commitment to mentorship and serving her community. Among the honorees is Tamoria Holmes, who recently completed her third season as an assistant coach at Howard University.
Holmes learned the game of basketball from her father, a career military man who coached the team on his Army base. She grew up in Durham, North Carolina with him guiding her game until she left for college at Howard. The idea of becoming a coach was instilled in her from a young age.
"It was kind of one of those inherited things," Holmes said. Two ACL tears—one in high school and one in college—provided her deeper insight into the game. "I saw it from the coaches' perspective."
While in college, she would work the basketball camps for UNC and NC State. "I've always been a student of the game," said Holmes. "I always wanted to learn as much as I could. I'm never going to know everything—that's what my dad would always tell me."
After graduating from Howard in 2013 with a degree in health science, Holmes embarked on her professional coaching career. She spent two seasons as an assistant coach at Chowan University and one season at Norfolk State.
"I've always been driven on what people say I can't do," said Holmes, 28, who hopes to become a head coach in the future. "I want to continue to inspire kids…Working for three different head coaches, I've learned a lot. I would take that and instill it into my head coaching role."
This Thirty Under 30 honor means a lot to Holmes. "It's humbling," she said. "Coming from a smaller Division I, you have to do more to get noticed…My hard work hasn't gone unnoticed. I'm extremely grateful to be alongside all those other great colleagues in this industry."
Holmes feels for the team's seniors, who won't have a graduation ceremony. She wasn't part of recruiting them, but she feels a bond to the players she's watched mature in the game and in life. "I appreciate our uniqueness and what we have to offer [as an HBCU]," said Holmes.