Remote (not in) control: How educators are dealing with COVID-19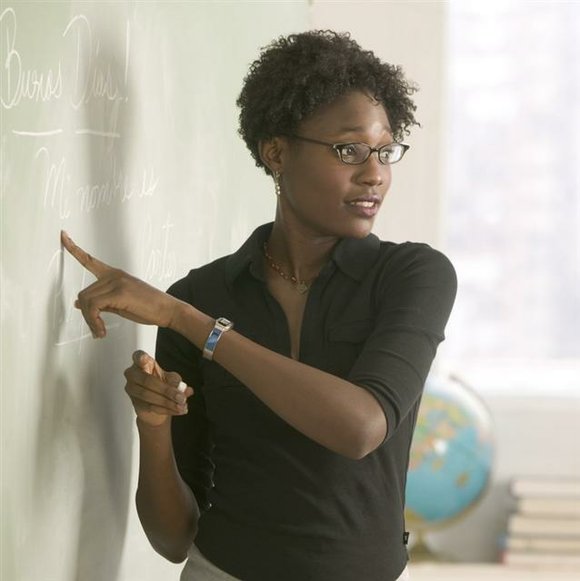 "We're finding out that there's a lot of inconsistency from the schools across the city and in households," Alliance for Quality Education Executive Director Jasmine Gripper said. "One parent's child went to school in lower Manhattan and came home with a laptop that was fully ready to go. Her child, who went to school in Harlem, wasn't ready."
The COVID-19 pandemic has brought a sea change in American life. With "social distancing" becoming part of the lexicon, it has presented a new set of problems. With the Department of Education and City Hall shutting down schools, New York Mayor Bill de Blasio and Schools Chancellor Richard Carranza came up with a plan to have classes taught remotely while donating laptops, tablets and other technology to children.
In a note to New York City educators, United Federation of Teachers President Michael Mulgrew said he understood the difficulties teachers and students face, but some flexibility is needed.
"For every school that is familiar with the technology tools and has been able to adapt quickly, there is another school learning it for the first time and that learning curve is steep," stated Mulgrew. "At times like these, we need to support each other and share best practices and knowledge.
"Our goal is not to recreate the regular school day on a computer screen," Mulgrew. "Our challenge is to continually engage our students in the learning process while also being attentive to their emotional and social needs."
While there's inconsistencies with the plan's application, New York State Union of Teachers President Andy Pallota focused on the work teachers are doing to accommodate students and parents.
"This crisis has shown the vital role that schools play in our communities, and that's thanks to the hard work of our educators who have stepped up to continue serving students," said Pallota. "New York's educators are not letting this crisis stop their work to provide an education to every child."
Gripper noted that the DOE and de Blasio need to address the technology gap and the learning gap as well.
"English Second Language students aren't getting attention," said Gripper. "What about nonverbal? Tech by itself is not an answer. Parents feel like they're not prepared to educate their kids."
One organization is offering to provide their own resources to help.
K12 is offering free resources for families at home and those looking for virtual education options over the summer. They're offering options, including free services, to support technical and capacity needs.
"The spread of COVID-19 is a global pandemic disrupting the lives and livelihoods of billions of people around the world," stated K12 CEO and Chairman Nate Davis. "With schools closing their doors—potentially for months—K12 is committed to providing the support and tools that will enable students of all ages to continue to learn and grow.
"These are challenging times, but we are uniquely ready, willing and able to support education," continued Davis.
In a statement, American Federation of Teachers President Randi Weingarten said that when schools close, adequate support needs to be in place for educators, students and parents.
"That means services for medically fragile students and other vulnerable children, an emergency support plan for all first responders and healthcare workers to support child care and other needs, access to appropriate testing and care, feeding programs, and learning packets and specific guidance for online learning," stated Weingarten.
Despite feeling like the city isn't on the ball, Gripper appreciates the attempt.
"I think they're trying," said Gripper. "I recognize it being hard because it's New York. They said the main thing about mayoral control was we can make sure schools have consistency and uniformity across the board. I think they scrambled to come up with a plan and with executing the plan.
"We could've done a better job," Gripper concluded.