Saving now for that next vacation
SHERYL NANCE-NASH | 3/26/2020, midnight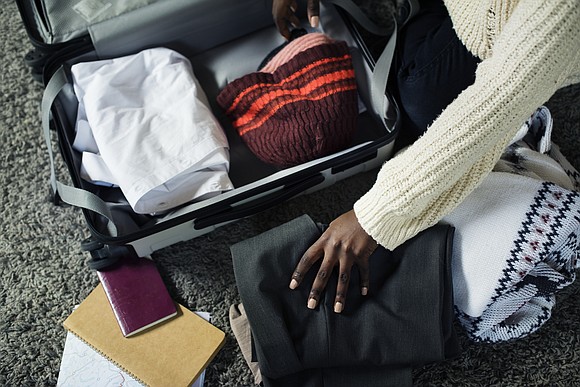 Right now you're hunkering down and fantasizing about the day when the world is such that you can take a much-deserved vacay. Instead of brooding, work on being financially prepared to do so.
Here are smart steps to shore up cash for that dream getaway when the gettin's good again.
Capitalize on confinement
Well, you're not likely going to be on the subway. That $127 you pay for a 30-Day Unlimited Ride MetroCard should go in your newly started vacation fund. If you use Uber at some point most weeks, the same strategy works. Whatever you typically spend should go in your fund instead.
You're not stopping at Starbucks, Dunkin' Donuts or grabbing a bagel on the way to work—cha-ching! Put that in the kitty too.
You still have to eat lunch, but think about how much you typically spend, and likely your homemade lunch is a bit cheaper. If so, add that amount to your savings.
Much as you hate skipping Happy Hour or dinner after work, this is where you can really rack up the savings. Put away what you typically spend.
You see where this is going. For everything you're not doing now, no worries, you'll reap later. This also means movie tickets, Broadway shows, or whatever else you do on the regular.
Sell unwanted items
You're home, and no doubt looking at a bulging closet and drawers; stuff everywhere. What do you no longer need? Lamps, sporting equipment, clothes, toys? Sell on sites like Facebook's Marketplace, eBay, Craigslist or any number of places. This could translate to hundreds of dollars.
What's in your wallet?
Travel rewards cards generally offer a sign-up bonus of thousands of redeemable points if a new cardholder spends a set amount in a certain time frame. These points may be enough to help fund part of a trip, to redeem a free night's stay or part of a round trip flight.
Since you won't be traveling for a time, you can be strategic about what credit cards you use. Just be careful not to get into the trap of spending on a credit card just to earn points. Charge only for purchases that you would make any way, like everyday expenses. Pay off your balance in full each month.
Surf third-party websites
Use websites like TopCashback.com to earn cashback rebates on flights and hotel stays. If you're spending money, you might as well make the most of programs that reward you for it. When you click through TopCashback.com to visit an online retailer instead of going to it directly in your browser's search bar, you can receive money-back on your transactions.
Automate savings
Saving is easiest when you don't have a chance to give yourself an excuse not to do it. Even if you can only spare $25 or $50 a month, it's worth setting up an automatic payroll deduction so the money goes directly into your bank account (better still, if this account is for your vacation expenses only). Now that you're not out and about, having less will likely be less of a sacrifice.
Save that extra check
People who are paid every two weeks on a Friday get an extra check twice a year, in June and November. Instead of blowing that baby, seize the opportunity to stash. You're welcome!
Use technology
Apps that round up purchases to the nearest dollar and save or invest the spare change are another way to boost your vacay savings. Check out apps like Stash, Acorns and Qapital.
Tap your tax refund
You don't want to completely splurge with any tax refund you get. After you do something impactful—like devoting a portion of the money to paying down debt—go ahead and put the rest to your trip.
Start a side hustle
You've got extra time on your hands. What skills do you have that you might be able to generate income from online?