Supermarkets are hiring amid COVID-19 panic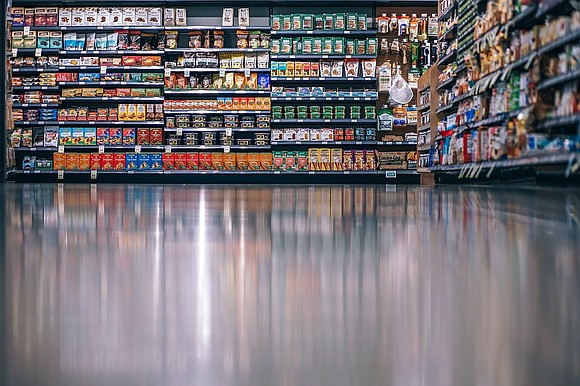 COVID-19 cost you your job? A few places want to hire you.
With restaurants closing and layoffs galore, Americans are looking elsewhere for some sense of certainty. Jobs at supermarkets and online outlets have exploded due to high demand for products ordered online. Walmart is looking to fill 150,000 associated, which includes full-time, part-time and temporary positions in the corporate giant's fulfillment centers and distribution centers.
"Our supply chain associates have been so vital to Walmart's ability to serve customers and communities during this time, and I am so proud of every one of them," stated Walmart's Head of Supply Chain Greg Smith. "We're growing, expanding and looking for more people who want to make a difference providing for customers."
Not to be outdone, Amazon created 100,000 new jobs due to the high number or orders received once the "shelter-in-place" mandates went into place. Full-time and part-time positions are available across the country in fulfillment centers and delivery work. Amazon noted that they'll increase the minimum wage to $15 for employees during this time as well.
Backed up orders require more workers and Dave Clark, senior vice president of worldwide operations at Amazon, wanted to let the public know that some of these positions could hold people over until their former employers open their businesses again. It's a lifeline.
"We also know many people have been economically impacted as jobs in areas like hospitality, restaurants, and travel are lost or furloughed as part of this crisis," Clark stated. "We want those people to know we welcome them on our teams until things return to normal and their past employer is able to bring them back."
Clark also noted the report of an Amazon warehouse worker testing positive for the coronavirus and vowed to protect current and new employees.
"Health and safety are a top priority with all of our roles and sites," stated Clark. "We continue to consult with medical and health experts, and take all recommended precautions in our buildings and stores to keep people healthy. We've taken measures to promote social distancing in the workplace and taken on enhanced and frequent cleaning, to name just a few."
An executive from Dollar Tree, which owns Dollar General, said they will hire 25,000 part and full-time workers and provide flexible shifts for stockers and cashiers. Dollar Tree executives are planning to appoint order fillers, equipment operators and warehouse associates for its distribution centers.
"We are committed to serving our communities by providing customers with critical essentials, especially during times of uncertainty," said Dollar Tree CEO Gary Philbin in a publicly-released statement.
Retailers and franchisee employees have become front-line workers providing essential services to residents. This leaves outlets like 7-Eleven at an advantage. 7-Eleven President and CEO Joe DePinto announced that they're hiring up to 20,000 workers to keep up with demand.
"7‑Eleven is a neighborhood store and it's our priority to serve the communities in which we operate during this unprecedented crisis," DePinto said. "Between 7‑Eleven, Inc. and our franchised business owners, we expect as many as 20,000 store employees to be hired in the coming months."
"Locally owned and operated 7-Eleven stores are really going above and beyond to serve their communities," DePinto said. "I'd like to thank 7-Eleven franchisees and corporate store employees for everything they are doing to provide necessary products and services to customers in need."