32BJ celebrates Building Service Workers Appreciation Day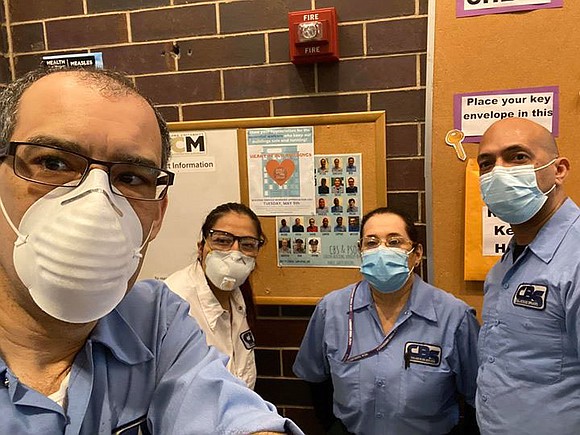 On Tuesday, thousands of New Yorkers showed their appreciation of building service workers through the joys of hand-made signs and social media.
Across the five boroughs, tenants and supporters acknowledged that hard and now dangerous work of security officer, doormen and women, janitors and other building service workers post-COVID outbreak. Through signs written on cardboard, on sidewalks and typed through Instagram, Facebook and Twitter, resident wanted to let building service workers know that their work isn't all for naught.
32BJ President Kyle Bragg said now was the perfect time to reminds workers that they are appreciated.
"As many New Yorkers have sheltered at home, doing their part to break the chain of infection, others have continued risking their own health to keep needed services running," stated Bragg. "Every day people recognize these workers in a variety of ways like cheering health care workers, thanking letter carriers with notes and tipping food service workers generously. But until now, the work of building service workers has gone mostly unrecognized."
During the shelter-in-place mandates from the city and state governments, cleaners, porters, door attendants, and security officer have carried on with their responsibilities and duty to clean and sanitize residential buildings while keeping residents safe. All of the work is being done with a huge risk. Frontline workers such as the aforementioned, along with fast food employees, nurses and drug store employees, have to sometimes travel by subway to get to work.
Bragg noted that it would be difficult to take the steps necessary to confront the coronavirus in the city if it weren't for these men and women. He also let Washington, D.C. know that they should acknowledge these employees as well.