The clock is ticking on a feasible return of the NBA
JAIME C. HARRIS | 5/7/2020, midnight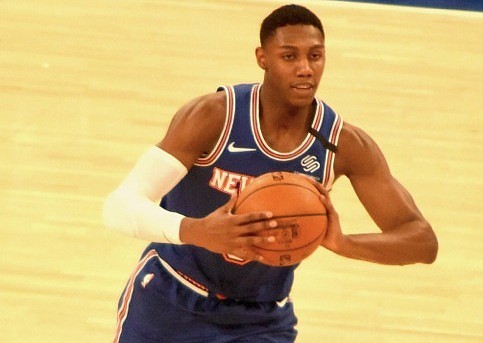 One year ago today, the eventual 2019 NBA champion Toronto Raptors were engaged with the Philadelphia 76ers in what would evolve into a classic playoff series. The Raptors defeated the 76ers in their Eastern Conference semifinal match up by winning a thrilling Game 7 at home, 92-90, that ended on Kawhi Leonard's improbable buzzer beater from the deep right corner in front of the Raptors bench that gave him 41 points for the evening.
It was the NBA's first Game 7 in league history to end on a basket as time expired. Moments like that are highly unlikely to be reproduced this spring because the odds of the NBA returning after suspending its season on March 11 as a result of the coronavirus are unfavorable.
Despite 24 states having reopened their economy and four more expected to reopen next week, the ongoing uncertain nature of the spread of the virus, and the dubious numbers of reported positive cases and deaths, have left NBA Commissioner Adam Silver, team owners, individual players and the collective body of the NBA Players' Association unsettlingly undecided as to when, where and how to restart the schedule this season.
There have been several reported concepts for the NBA to resume by either concluding the regular season or immediately beginning the playoffs with the current standings determining the 16 teams that would make the postseason. One framework would be for all of the teams, including essential staff, to be quarantined at the same location where all games and accompanying activities would be held. The Disney Wide World of Sports facilities in Orlando, Florida has been noted as a possible venue.
This is a model Major League Baseball originated to begin their season. Opening Day was previously scheduled for March 26. MLB has not decided when they will commence the 2020 season nor how they will proceed.

As are the circumstances MLB is facing, the potential plans of a NBA return this season are patently inconclusive. In late March, Dr. Anthony Fauci, the nation's top infectious disease expert, asserted regarding the reopening of businesses and industries that, "You don't make the timeline, the virus makes the timeline," during an interview on CNN's Prime Time hosted by Chris Cuomo.
Well over a month later, Dr. Fauci's proclamation holds true.