JAZZ NOTES: Newport cancels, Jazz Gallery, Mixon, Papa Lou
Ron Scott | 5/7/2020, midnight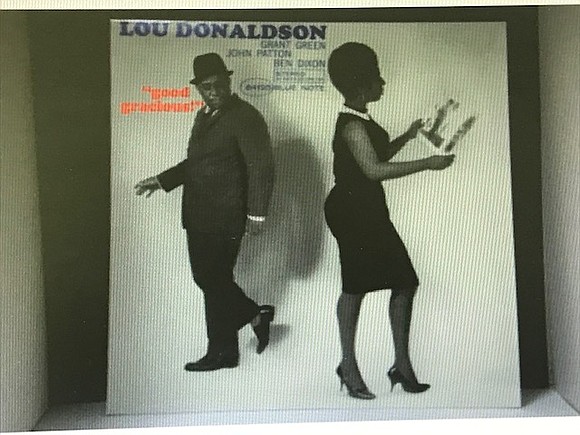 Some jazz and folk fans were still holding out hoping the horrific COVID19 pandemic imposing a worldwide blanket of death and lockdowns or shelter-in-place would be contained with the many precautions set in place, but unfortunately that has not happened. In light of this dreadful fact and health risks the Newport Jazz and Folk Festival organization has announced the cancellation of the 2020 festivals.
In a statement posted on the festival's social media channels, Executive Director Jay Sweet called it "the letter I was praying I wouldn't have to write, feeling we need the healing powers of live music more now than ever."
In light of this decision the Newport organization was concerned with its ongoing financial support of music education programs around the country and its recently created Newport Festivals Musician Relief Fund to assist musicians faced with financial difficulties during the coronavirus crisis.
In an effort to best cope with these challenges, all 2020 festival ticket holders have been given three options: to donate all or a portion of the ticket price to the festival organization's charitable and administrative activities; to apply that money to a new 2021 Revival Membership, which includes three-day tickets to next year's festival; or to receive a 100% refund.
Sweet wrote in his statement, "Rest assured we have invited ALL the announced artists to join us next year." Stay tuned for more details.
As live music continues to be only a recurring dream in the midst of this pandemic, The Jazz Gallery continues its weekly Happy Hour Hangs at 6 p.m. On May 7 the eclectic guitarist, singer/songwriter Becca Stevens, who stirs jazz, pop, chamber and folk music, will perform live—get your snacks ready. On May 8 the drummer for all seasons, who always brings a little combustion to the gig, will show off his stuff in the comfort of his home reaching to our homes, live online. On May 9 the pianist, composer Orrin Evans comes to your home with an appetite for inventions in new dimensions. On May 11, the Zoom Dance Party jumps off with guest DJ Terri Lyne Carrington. Yes, an opportunity to actually party with a celebrated jazz drummer turned DJ for the night, all in for the soul.
For more information, tickets and Zoom setup, visit the website at jazzgallery.org.
Danny Mixon Live at Space Chrio was recorded last year in South Korea. From my perspective this Harlem native is one of the most under-rated pianists on the jazz scene. He swings and even sings on Miles Davis' "All Blues." The album includes 11 jazz standards, from Duke Ellington's "Satin Doll" to Thelonious Monk's "Blue Monk," to Cannonball Adderley's "Mercy, Mercy, Mercy." On "Body and Soul" Mixon has a beautiful tone that touches all 81 keys. His fingers dance in high register as he moves into a few bars of "Somewhere Over the Rainbow" before brilliantly drifting back. He ends in a big crescendo playing deep heavy-chords that ascend to a higher pitch as the drummer injects cymbal blasts. On the medley "I Can't Get Started" a ballad with drum brushes leads as Mixon lays that Harlem piano soul to the keys. "On a Clear Day" finds the trio in an uptempo hard swing from bass to drums. Mixon is outlandish on this one, heavy percussive hits, crazy improvisational hits that all come together like a moving rainbow canvas.