Remembering Andre Harrell: the hip hop mogul
Tara Michel | 5/9/2020, 12:20 p.m.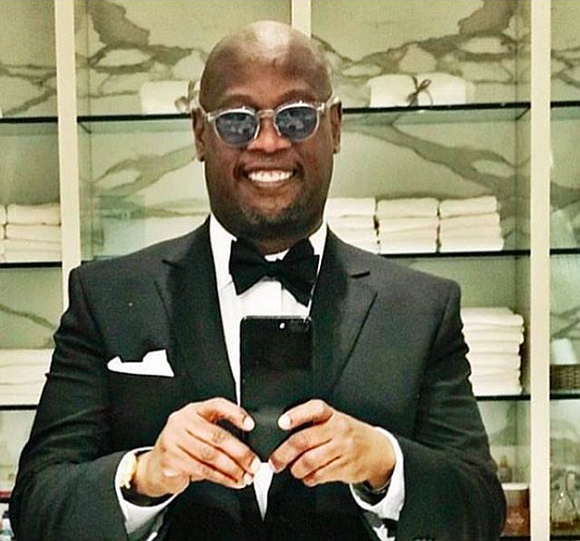 Record executive, producer, songwriter and rapper Andre Harrell passed away of heart failure on May 7, 2020 at the age of 59 at his home in California. He was the founder of the record label, Uptown Records. He served as the president/CEO of Motto Records. He was the first half of the hip hop duo Dr. Jeckyll and Mr. Hyde.
He was born on September 26, 1960 in Harlem, New York. He graduated from Charles Evans Hughes High School in 1978, then attended Baruch College and later transferred to Lehman College, where he majored in communications and business management. In 1976, Harrell and high school friend, Alonzo Brown, formed the hip hop duo, Dr. Jeckyll and Mr. Hyde; and in 1980, they signed with Tayster and Rojac Records in Harlem. They released several hit songs including "Genius Rap," "Fast Life," and "AM/PM" and the 1984 album "The Champagne of Rap."
After leaving Lehman College in his junior year he worked at radio stations. He was an account executive at the gospel station WWRL. A year later he joined local radio station called WINS. In 1983, Harrell began working for Russell Simmons at Rush Management and, within two years, he became the vice president and general manager. Through Rush Management he launched the careers of LL Cool J, Whodini, and Run-DMC.
In 1986 he founded his own record label called Uptown Records. He worked with icons including Sean Combs, Notorious B.I.G., Lost Boyz, The Gyrlz and Mary J Blige. In 1992 he accepted a multimedia deal with MCA Music Entertainment Group. He became chief executive office of Motown Records in 1995 and helped the careers of Stevie Wonder, Queen Latifah, and Diana Ross. He went on to executive produce shows and films including "New York Undercover" (1994-1998), "Strictly Business" (1991)," and "Honey" (2003). 
In 2009, Harrell received a Cultural Excellence Award from the National Action Network. He served as an executive producer on Robin Thicke's and Pharrell William's 2013 hit song "Blurred Lines." He was also the recipient of BET's Culture Creators Award in 2016. Andre Harrell played a significant role in changing the culture of hip-hop. Harrell was and is known as the veteran music executive in hip hop, R&B, urban and pop music.