"Atlanta's‌ ‌Missing‌ ‌and‌ ‌Murdered:‌ ‌The‌ ‌Lost‌ ‌Children"‌ ‌revisited‌
DAVID‌ ‌GOODSON‌ ‌ | 5/14/2020, midnight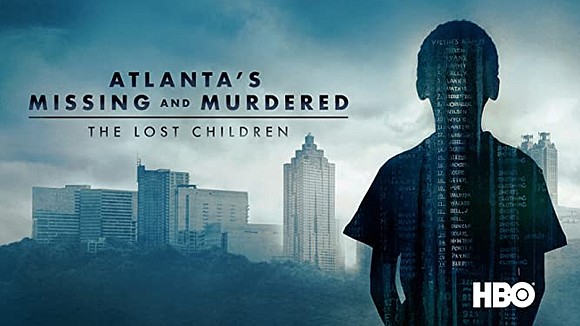 What's‌ ‌in‌ ‌a‌ ‌name??‌ ‌In‌ ‌the‌ ‌flesh‌ ‌we‌ ‌all‌ ‌bleed‌ ‌the‌ ‌same‌ ‌and‌ ‌in‌ ‌print‌ ‌we‌ ‌all‌ ‌read‌ ‌the‌ ‌same;‌ ‌correct?‌ ‌Not‌ ‌necessarily‌ ‌so‌ ‌perhaps.‌ ‌For‌ ‌instance‌ ‌take‌ ‌notice‌ ‌of‌ ‌how‌ ‌names‌ ‌of‌ ‌a‌ ‌demographic‌ ‌peer‌ ‌group,‌ ‌all‌ ‌children‌ ‌of‌ ‌Atlanta,‌ ‌are‌ ‌presented: CHRIS‌ ‌TUCKER,‌ ‌THOMAS‌ ‌DeCARLO‌ ‌CALLAWAY,‌ ‌JONATHAN‌ ‌SMITH,‌ ‌ANDRE‌ ‌BENJAMIN,‌ ‌PATRICK‌ ‌BROWN,‌ ‌MICHAEL‌ ‌SANTIAGO‌ ‌RENDER;‌ ‌juxtaposed‌ ‌to:‌ ‌Edward‌ ‌Smith,‌ ‌Alfred‌ ‌Evans,‌ ‌Milton‌ ‌Harvey,‌ ‌Yusuf‌ ‌Bell,‌ ‌Angel‌ ‌Lanier,‌ ‌Jeffery‌ ‌Mathis,‌ ‌Eric‌ ‌Middlebrooks‌‌,‌ ‌Christopher‌ ‌Richardson,‌ ‌Latonya‌ ‌Wilson,‌ ‌Aaron‌ ‌Wyche,‌ ‌Anthony‌ ‌Carter,‌ ‌Earl‌ ‌Terrell,‌ ‌Clifford‌ ‌Jones,‌ ‌Darron‌ ‌Glass,‌ ‌Charles‌ ‌Stephens,‌ ‌Aaron‌ ‌Jackson,‌ ‌Patrick‌ ‌Rogers,‌ ‌Lubie‌ ‌Geter,‌ ‌Terry‌ ‌Pue,‌ ‌Patrick‌ ‌Baltazar,‌ ‌Curtis‌ ‌Walker,‌ ‌Joseph‌ ‌Bell,‌ ‌Timothy‌ ‌Hill,‌ ‌William‌ ‌Barrett,‌ ‌Eddie‌ ‌Duncan,‌ ‌Larry‌ ‌Rogers,‌ ‌Michael‌ ‌McIntosh,‌ ‌Jimmy‌ ‌Ray‌ ‌Payne,‌ ‌John‌ ‌Porter‌ ‌and‌ ‌Nathaniel‌ ‌Cater.‌ ‌ ‌
As‌ ‌suggested‌ ‌by‌ ‌the‌ ‌appearance‌ ‌some‌ ‌fame‌ ‌and‌ ‌acclaim‌ ‌are‌ ‌attributed‌ ‌to‌ ‌few‌ ‌that‌ ‌are‌ ‌written‌ ‌differently.‌ ‌(Feel‌ ‌free‌ ‌to‌ ‌research‌ ‌who‌ ‌they‌ ‌are).‌ ‌Conversely,‌ ‌the‌ ‌latter‌ ‌would‌ ‌be‌ ‌reduced‌ ‌to‌ ‌regular‌ ‌folk‌ ‌status.‌ ‌In‌ ‌a‌ ‌perfect‌ ‌world,‌ ‌we‌ ‌would‌ ‌be‌ ‌trying‌ ‌to‌ ‌differentiate‌ ‌the‌ ‌talents‌ ‌that‌ ‌separated‌ ‌the‌ ‌bold‌ ‌names‌ ‌from‌ ‌those‌ ‌perceived‌ ‌as‌ ‌plain‌ ‌folks.‌ ‌Instead‌ ‌we‌ ‌have‌ ‌an‌ ‌obvious‌ ‌answer‌ ‌as‌ ‌to‌ ‌why‌ ‌which‌ ‌is‌ ‌those‌ ‌first‌ ‌6‌ ‌people‌ ‌stand‌ ‌out‌ ‌is‌ ‌that‌ ‌they‌ ‌were‌ ‌given‌ ‌the‌ ‌opportunity‌ ‌to‌ ‌grow‌ ‌and‌ ‌glow‌ ‌by‌ ‌just‌ ‌living.‌ Literally.‌ The‌ ‌latter‌ ‌30‌ ‌names‌ ‌had‌ ‌their‌ ‌wings‌ ‌clipped‌ ‌way‌ ‌to‌ ‌soon.‌ ‌Who‌ ‌knows‌ ‌what‌ ‌they‌ ‌could‌ ‌have‌ ‌become?‌ ‌United‌ ‌in‌ ‌infamy‌ ‌as‌ ‌the‌ ‌collective‌ ‌group‌ ‌of‌ ‌victims‌ ‌of‌ ‌the‌ ‌Atlanta‌ ‌Child‌ ‌Murders.‌ ‌Between‌ ‌the‌ ‌years‌ ‌of‌ ‌1979‌ and ‌1981‌ ‌the‌ ‌events‌ ‌in‌ ‌Atlanta‌ ‌had‌ ‌African‌ ‌American‌ ‌parents‌ ‌throughout‌ ‌the‌ ‌nation‌ ‌transfixed‌ ‌in‌ ‌fear‌ ‌at‌ ‌the‌ ‌thought‌ ‌of‌ ‌those‌ ‌occurrences‌ ‌spreading.‌ ‌ ‌
Over‌ ‌the‌ ‌past‌ ‌5‌ ‌weeks‌ ‌a‌ ‌riveting‌ ‌series,‌ "Atlanta's Missing and Murdered: The Lost Children,"‌ ‌has been offering‌ ‌an‌ ‌unprecedented‌ ‌look‌ ‌at‌ ‌the‌ ‌abduction‌ ‌and‌ ‌murder‌ ‌of‌ ‌at‌ ‌least‌ ‌30‌ ‌African‌ ‌American‌ ‌children‌ ‌and‌ ‌young‌ ‌adults‌. ‌The‌ ‌series‌ ‌was‌ ‌able‌ ‌to‌ ‌merge‌ ‌the‌ ‌fear‌ ‌and‌ ‌anger‌ ‌I‌ ‌felt‌ ‌as‌ ‌an‌ ‌adolescent‌ ‌living‌ ‌it‌ ‌with‌ ‌the‌ ‌fear‌ ‌and‌ ‌anger‌ ‌I‌ ‌feel‌ ‌as‌ ‌an‌ ‌adult‌ ‌having‌ ‌to‌ ‌still‌ ‌live‌ ‌it.‌ ‌ ‌
Executive‌ ‌produced‌ ‌and‌ ‌directed‌ ‌by‌ ‌the‌ ‌Emmy‌ ‌and‌ ‌Peabody‌ ‌award-winning‌ ‌filmmakers‌ ‌Sam‌ ‌Pollard,‌ ‌Maro‌ ‌Chermayeff,‌ ‌Jeff‌ ‌Dupre,‌ ‌and‌ ‌Joshua‌ ‌Bennett‌ ‌for‌ ‌Show‌ ‌of‌ ‌Force‌ ‌shared‌ ‌in‌ ‌the‌ ‌vision‌ ‌with‌ ‌fellow‌ ‌Executive‌ ‌Producers‌ ‌John‌ ‌Legend,‌ ‌Mike‌ ‌Jackson,‌ ‌and‌ ‌Ty‌ ‌Stiklorius‌ ‌for‌ ‌Get‌ ‌Lifted‌ ‌Co.‌ ‌in‌ ‌association‌ ‌with‌ ‌Roc‌ ‌Nation;‌‌ the‌ ‌film‌ was ‌presented‌ ‌through‌ ‌HBO.‌ ‌Sam‌ ‌Pollard‌ ‌shared ‌the‌ ‌process,‌‌ "‌I‌ ‌had‌ ‌just‌ ‌completed‌ ‌in‌ ‌2017‌ ‌a‌ ‌film‌ ‌about‌ ‌Maynard‌ ‌Jackson,‌ ‌and‌ ‌I‌ ‌screened‌ ‌it‌ ‌at‌ ‌a‌ ‌film‌ ‌festival‌ ‌in‌ ‌North‌ ‌Carolina‌ ‌where‌ ‌Josh‌ ‌Bennett‌ ‌from‌ ‌Show‌ ‌of‌ ‌Force‌ ‌saw‌ ‌the‌ ‌film‌ ‌and‌ ‌thought‌ ‌the‌ ‌small‌ ‌segment‌ ‌I‌ ‌did‌ ‌on‌ ‌the‌ ‌Atlanta‌ ‌Child‌ ‌Murders‌ ‌could‌ ‌use‌ ‌a‌ ‌deeper‌ ‌exploration‌ ‌and‌ ‌maybe‌ ‌be‌ ‌a‌ ‌documentary‌ ‌series."‌

‌Mayo‌ ‌Chermayeff‌ ‌continues,‌ ‌"We‌ ‌all‌ ‌put‌ ‌together‌ ‌a‌ ‌proposal‌ ‌and‌ ‌brought‌ ‌the‌ ‌series‌ ‌to‌ ‌HBO.‌ ‌We‌ ‌all‌ ‌felt‌ ‌that‌ ‌the‌ ‌case‌ ‌was‌ ‌still‌ ‌raw‌ ‌and‌ ‌for‌ ‌many‌ ‌unfinished.‌ ‌Justice‌ ‌had‌ ‌not‌ ‌been‌ ‌served‌ ‌and‌ ‌that‌ ‌made‌ ‌us‌ ‌go‌ ‌deeper‌ ‌to‌ ‌better‌ ‌understand‌ ‌and‌ ‌present‌ ‌the‌ ‌racial‌ ‌biases,‌ ‌the‌ ‌flawed‌ ‌investigation‌ ‌and‌ ‌the‌ ‌realities‌ ‌of‌ ‌the‌ ‌original‌ ‌trial‌––‌that‌ ‌made‌ ‌this‌ ‌case‌ ‌so‌ ‌intriguing‌ ‌and‌ ‌relevant.‌ ‌ ‌