Bohannon, percussionist, producer and bandleader
Herb Boyd | 5/14/2020, midnight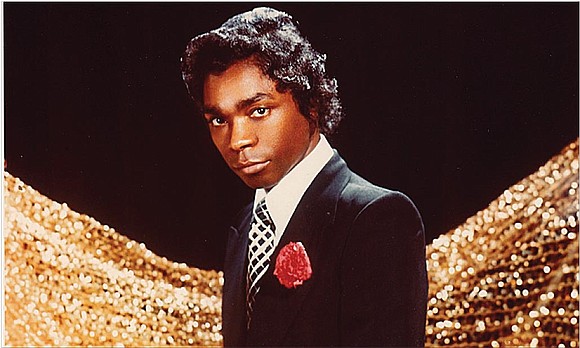 News of Little Richard's death on May 9 made him the second notable musician from Georgia to leave us in the last two weeks with the passing of drummer Hamilton Bohannon on April 24. While there's no comparison in terms of acclaim, they were born within a 30 minute drive up I-75 from Newman where Bohannon was born and where Little Richard, née Richard Wayne Penniman, was born in Macon. Richard was 87 when he died and Bohannon was 78, so you can flip their common numbers, and to some degree their musical prowess––one an acclaimed drummer during the disco craze and the other, well, Richard was an American original.
Richard is sure to get volumes of obituaries from around the globe, and Bohannon will be fortunate to get several from the music magazines and from a few knowledgeable critics in major publications. Born on March 7, 1942, he was one of several musicians in modern times to use just a single name. At a very young age he demonstrated a knack for rhythm beating on pots and pans and that made for an easy (and welcomed by his family) transition to the study of drums in school. He was in the seventh grade when he formed his first band and it was good enough to perform in Atlanta's Royal Peacock that often featured such headliners as Sam Cooke, Diana Washington and Jackie Wilson.
He was still a teenager and house drummer at the Peacock when he shared the bandstand with guitarist Jimi Hendrix—another thing he shared with Little Richard—before graduating from Clark College (now Clark Atlanta University) with a degree in music and secondary education. It was here that he met his future wife, Andrea Mundy. They married in 1970 after her graduation from Clark. She died in 1996.
By day he taught music in LaGrange, Georgia and at night he was busy behind the drums at the Peacock. It was a hectic schedule that eventually took a toll on him and was possibly responsible for a car accident that injured his foot, which was enough to keep out of the war in Vietnam.
After a brief stint teaching school, in 1964 he was recruited to tour with Stevie Wonder, who was only 13. Three years later Bohannon moved to Detroit and closer to the Motown dynasty where he was soon employed as the leader and arranger of Bohannon & the Motown Sound. In this capacity, the group was often heard backing such Motown legends as Wonder, Smokey Robinson, Marvin Gaye, the Temptations, Diana Ross and the Supremes, the Four Tops and others.
Bohannon remained in Detroit when Motown pulled up stakes and left for Los Angeles. He assembled an ensemble that included bassist Ray Parker, Jr. and guitarist Dennis Coffey as well as a few members of The Fabulous Counts. In 1972, he signed with Brunswick and its sister label, Dakar. And it was here that he began his characteristic style, the four-on-the-floor beat that kept dancers swirling in the disco-tinged 1970s. "Stop & Go" (1973), "Keep on Dancin,'" and "Insides Out" (1974), "Bohannon" and "Dance Your Ass Off" (1975), and "Gittin' Off" (1976) were among his top hits at Dakar. But most dancers of the era probably remember the surging beat of "South African Man," "Foot Stompin Music," "Disco Stomp" and "Bohannon's Beat."